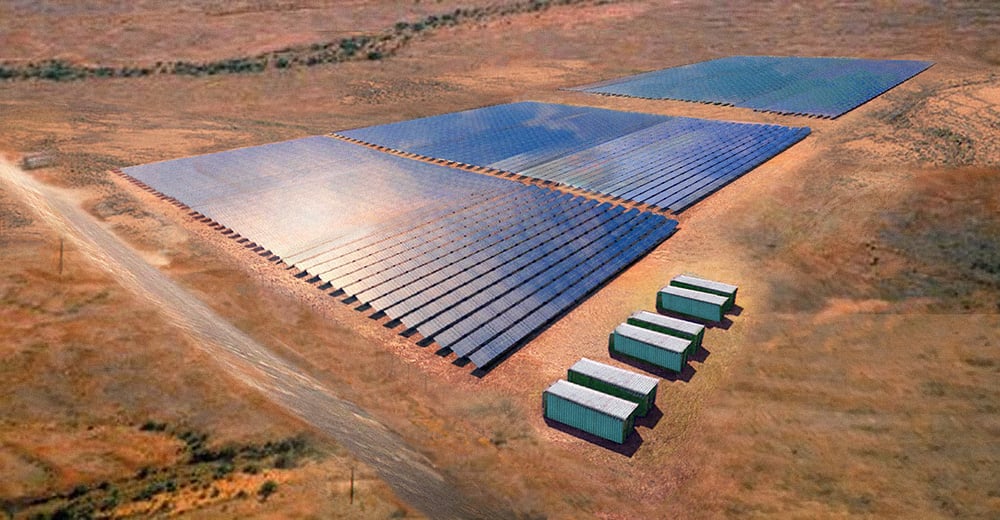 Australia could shoot up the league table of countries by solar capacity if a "significant" pipeline of projects is realised, Wiki Solar has said.
Earlier this week the company produced its report for global utility-scale solar in 2017, ultimately concluding that global installed capacity had reached 143GW by the year's end.
While growth was largely dominated by China and India, Wiki Solar identified Australia as a particular area of promise for the forthcoming year as activity in the country looks all but set to ratchet up.
Wiki Solar said that while its list of the 15 top countries in the world in terms of operational utility-scale solar capacity remained largely unchanged – Brazil being the only new entrant to 2017's list – Australia could shoot up the rankings.
Speaking to PV Tech, Philip Wolfe, founder at Wiki Solar, said that Australia had around 300MWac/350MWp of operational utility-scale solar by the end of 2017, but this could swell quickly with more than 3GW of consented projects slated for completion this year.
Developer activity has certainly accelerated in Australia of late, with the likes of BayWa r.e., innogy, Canadian Solar and Wirsol all expanding on their interests Down Under.
Wolfe did, however, express caution over the possibility of all of these projects coming to fruition.
"The developers have tended to be over-optimistic about timing, and I would expect it to be well into 2019 before they all get commissioned," he said.
Wolfe added that a concerted change in political rhetoric surrounding solar PV had been behind the technology's growing popularity in Australia.
"We certainly get the impression that 'the light has gone on' at last in Australia. For an advanced and sunny country, they seemed sceptical about PV's potential for an awfully long time, but both industry and politicians are now 'coming to the party'," he said.