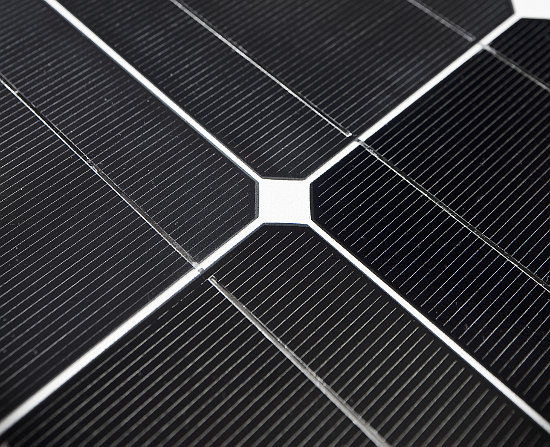 The potential loophole for China-based manufacturers to circumvent US trade duties by applying a single thin-film layer to their products has been slammed shut by the Department of Commerce's ruling against SolarCity's Silevo products.
The department argued in its ruling that had it excluded Silevo's amorphous silicon thin-film cells, which use a monocrystalline silicon substrate, from the scope of Chinese trade duties, any product with a single thin-film layer could also sidestep the tariffs.
SolarCity had requested that the Silevo products be excluded from the case. SolarWorld, the petitioner in the case argued that the products met the criteria.
"We are still reviewing the factual and legal analysis, but the Commerce preliminary ruling makes several important points," said Tim Brightbill, of Wiley Rein, SolarWorld's lawyer. "First, it finds that a p/i/n junction is simply a type of p/n junction, and therefore subject to the scope of the China trade cases."
Commerce also stated that "the cells contain a crystalline silicon component that contributes to their photovoltaic function".
Thirdly, Brightbill points to the circumvention argument. In its preliminary ruling, Commerce stated:
"SolarCity's simplistic interpretation of the thin film exclusion would extend the scope of the exclusion to encompass virtually all photovoltaic cells so long as they contain a single thin film layer. Such an interpretation would result in a physical description that would easily permit circumvention of the scope of the orders. We do not believe that such an interpretation was intended by the petition or the Department when it issued the scope of the orders."
Silevo had its pilot line in China until it was relocated to California. The company has moved to downplay the impact of any final ruling, scheduled for June, given its plans to conduct large-scale manufacturing in Buffalo, New York.
"Silevo's R&D and pilot manufacturing is located in California and we're building America's largest solar manufacturing facility in New York to manufacture our high efficiency thin film product in the United States," Jonathan Bass, VP for communications, SolarCity told PV Tech. "The impact of the ultimate ruling will be limited, but it's unfortunate that SolarWorld is trying to make solar technology more expensive for customers."
Mukesh Dulani, president of SolarWorld Americas welcomed the ruling and refuted previous comments by SolarCity claiming that its products were "inferior".
"The quality of SolarWorld's products made in America have been the industry standard for 40 years. We know, and our customers know, that they are superior to any product being imported from China today," said Dulani.
"We are encouraged by this decision, which should help clarify for the industry that these so-called types of 'hybrid' products – crystalline-silicon cells with thin film layers – are subject to the scope of the order," he added.