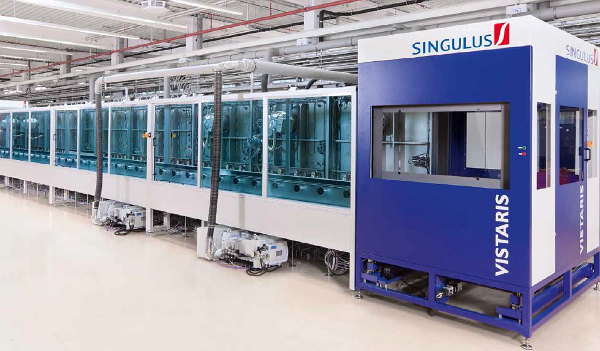 Specialist PV manufacturing equipment supplier Singulus Technologies said it had received a partial pre-payment from an unidentified customer in China for CIGS thin-film tools ordered in March, 2017.
The company had previously announced a new order worth over €20 million that included its VISTARIS vacuum sputtering systems as well as its TENUIS II system for wet chemical buffer layer deposition.
The partial prepayment was said to be in single-digit million euro range, with the remaining balance due in the next few weeks.
Singulus had previously reported that its total order backlog stood at €92.9 million at the end of the first quarter of 2017.