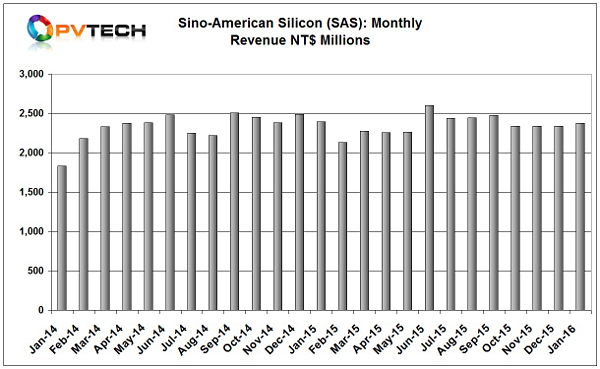 Taiwan-based wafer producer, Sino-American Silicon (SAS) sales in January, 2015 remained flat with sales in the last four months of 2015, due to capacity constraints.
SAS reported January, 2016 sales of NT$2,372 million (US$71.7 million), compared to December, 2015 sales of NT$2,335 million (US$70 million). The slight uptick is sales could be attributed to higher ASPs as global wafer supply constraints currently exist.
SAS sales are expected to remain relatively flat until new planned wafer capacity is added in 2016.