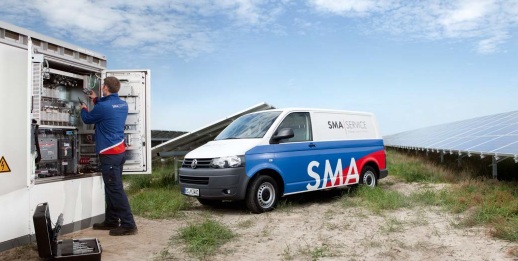 Major PV inverter manufacturer SMA Solar Technology has reduced its sales and profit forecast for 2016, primarily due to pricing pressure in all solar market segments worldwide.
SMA Solar cut EBIT guidance by half as ASP declines since the middle of 2016 have increased on industry-wide overcapacity sparked by the slowdown in China's downstream PV power plant sector as well as delays in major solar PV power plants projects in other key geographical regions, according to the company.
Pierre-Pascal Urbon, CEO of SMA Solar said, "After a successful third quarter in 2016, we expect weaker business at year-end due to the significant increase in price pressure and numerous project delays in the EMEA and North American regions. SMA has reacted to changes in market conditions in good time. This year, we presented significantly cost-reduced product innovations and solutions to our customers at leading trade fairs in Europe and in the USA."
The company said that it expected EBIT to between €60 million and €70 million, compared to previous guidance of EBIT reaching €80 million to €120 million.
Total sales in 2016 would also be impacted by ASP declines, which were revised down to between €900 million and €950 million, compared with previous guidance of sales reaching €950 million to €1,050 million.
The company also noted that it achieved sales of more than €220 million and EBIT of more than €20 million in the third quarter of 2016, with gross margin of around 25%.