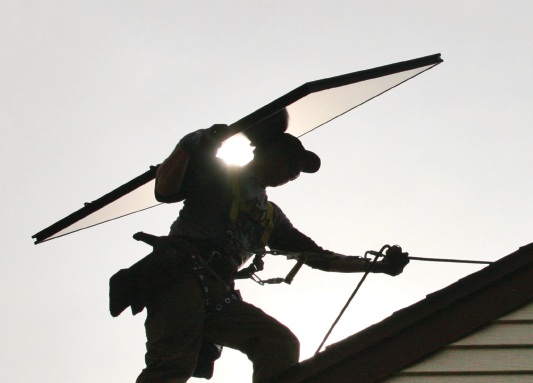 The largest residential solar installer in the US SolarCity has confirmed the potential loss of over 550 jobs located in Nevada after the state's Public Utilities Commission (PUC) announced new policies that would restrict net metering credits and create extra charges against those having deployed solar.
SolarCity previously announced in late December, 2015 that it would stop selling and installing PV systems in Nevada with immediate effect, highlighting at the time that job losses were inevitable. The company was known to have employed over 2,000 people in Nevada before the PUC decision.
Around 6,000 people across Nevada were said to be employed by companies involved in the solar industry.
"I contacted Governor Sandoval multiple times after the ruling because I am convinced that he and the PUC didn't fully understand the consequences of this decision, not only on the thousands of local jobs distributed solar has created, but on the 17,000 Nevadans that installed solar with the state's encouragement," said Lyndon Rive, SolarCity's CEO. "I'm still waiting to speak to the governor but I am convinced that once he and the Commissioners understand the real impact, that they will do the right thing."
SolarCity also noted that it also been forced to closed a training facility in West Las Vegas that it opened only in November 2015.
According to GTM Research, SolarCity was responsible for 34% of residential solar PV installations in the US in the first three quarters of 2015.
Nearest rival, Vivint Solar had also threatened to pull-out of doing business in Nevada after the PUC decision.