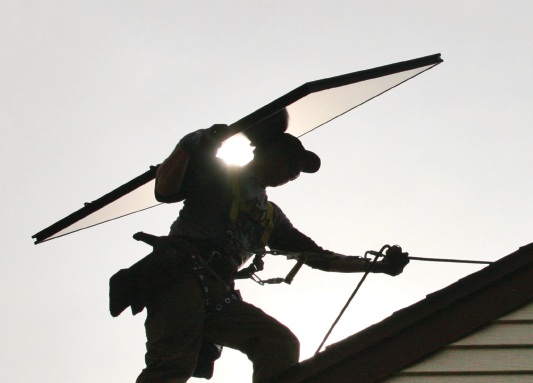 Leading US residential solar PV installer SolarCity has cited continued market demand weakness through the first half of 2016 that would result in lower than expected full year installations.
Despite unexpectedly releasing preliminary operating metrics for the second quarter of 2016, which included installations of 201MW, exceeding guidance of 185 MW, and new booking 40% over the first quarter of 2016, SolarCity noted that it was forced to lower full year 2016 guidance to between 900MW to 1,000MW. The company had previously guided lower installs of being between 1,000MW to 1,100MW.
SolarCity noted: "A range of sales process improvements and the introduction of a new loan offering began to help improve bookings in the second quarter, but residential bookings in the first half of the year were still lower than we anticipated overall."
The company said that as a result of the lower installation forecast, it would be adjusting it's 'fully loaded cost structure accordingly.'
Looking into 2017, SolarCity noted that it expected two new product releases in the second half of the year would meaningfully impact MW installed that year. These include a new integrated solar and storage offering with Tesla and its new PV module series ramping at its new NY State production facility.
SolarCity is set to report its second quarter earnings after the US market's close on Tuesday, August 9.