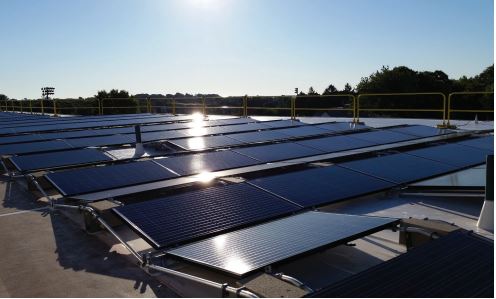 After an agreement settled by SolarCity, Nevada utility NV Energy and the Public Utilities Commission (PUC) staff set the stage for 32,000 Nevada solar customers to be grandfathered under older and more favourable solar rates, SolarCity praised the deal as a major step in bring viable solar back to the state.
Jon Wellinghoff, former consumer advocate for the state of Nevada and current SolarCity chief policy officer, said: "This agreement is a victory not only for 32,000 solar customers in Nevada, but also for all Americans who expect these investments to be protected. We urge the Public Utilities Commissioners to quickly ratify our agreement, in order to provide relief to our customers and all Nevada solar customers as soon as possible."
As part of the agreement, all solar customers in Nevada who applied to install rooftop solar before 31 December 2015 will be grandfathered under the original net metering program that they signed up for — which will be available for 20 years.
The joint agreement has been filed to the PUC for approval, with the commission expected to issue a ruling on the agreement Friday.
The agreement was reached on the same day as a technical advisory committee of Nevada Governor Brian Sandoval's New Energy Industry Task Force approved recommendations that — it signed by legislation — would allow Nevadans to once again affordably install PV solar going forward.
The issue of solar rates in Nevada has been a heated topic within the state for most of 2016, as the PUC approved a plan to cut net metering credits and boost up solar rates for all Nevada PV customers back in December 2015.
This plan had devastating effects on solar companies in Nevada, with many groups forced to close their operations within the state.
Discussions to introduce a grandfather clause for existing solar customers have been on the table for a few months, as NV Energy filed an official request to the PUC to roll out the older rates back in July 2016.