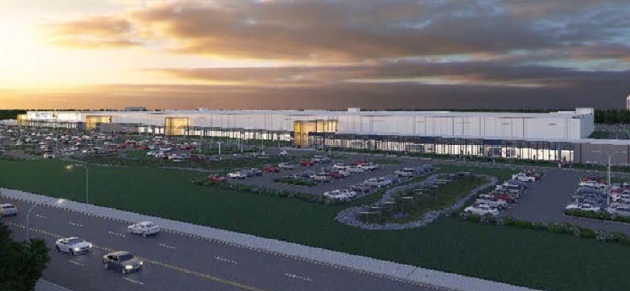 Despite construction of its first 1GW integrated PV module assembly plant being slowed due to heavy snow falls in Buffalo, New York State, SolarCity said when releasing record full-year results that it expects tool install to begin in early 2016.
SolarCity, the largest residential PV installer in the US also noted that it still expected to reach full annualized capacity of 1GW in early 2017.
On the technology front, SolarCity noted that it had completed the migration of Silevo's high-efficiency monocrystalline cells to larger 156mm x 156mm wafer size, up from 125mm x 125mm sized wafers, typically used for monocrystalline solar cells.
The migration to the larger wafer size supports lower wafer and overall processing costs, which was performed at its Silevo's former Hangzhou, China pilot/manufacturing facility.
SolarCity also noted that it had also improved cell efficiencies, which would be applied at its main production facility in Buffalo, although the company did not provide further details.
Detailed analysis of the Buffalo fab can be viewed in an editors blog, Will SolarCity's 1GW Buffalo Riverbend production plant be a dream or a dread?