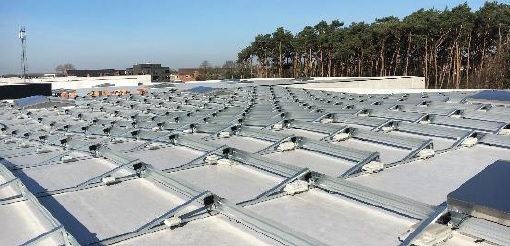 Major PV inverter supplier SolarEdge Technologies reported another sequential quarter of growth as it comes close to reaching a new milestone of quarterly shipments in the 1GW range.
SolarEdge reported record second quarter revenue of US$227.1 million, an increase of 8% from US$209.9 million in the prior quarter and up 67% from the prior year period.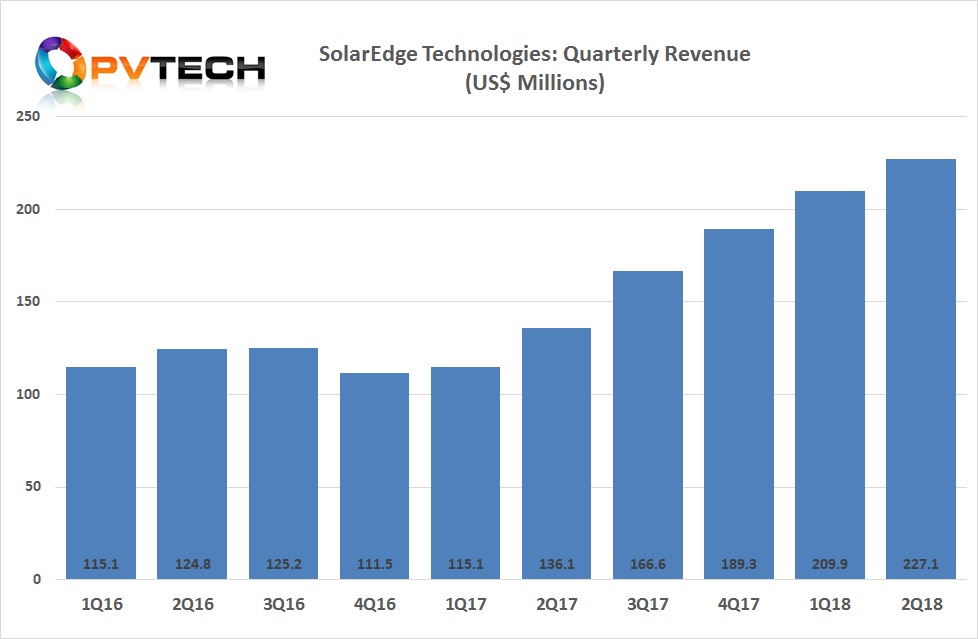 GAAP gross margin dipped in the second quarter, due to ASP pressure in the US market, according to the company. GAAP gross margin was 36.1%, down from 37.9%, in the prior quarter.
GAAP operating expenses also increased to US$41.3 million, up 6% from US$38.8 million in the prior quarter. This was due to expanding operations. GAAP operating income was US$40.7 million, flat with $40.8 million in the prior quarter.
GAAP net income was US$34.6 million, down 3% from US$35.7 million in the prior quarter.
"We ended the second quarter of 2018 with record revenues, stable operating income and continued strong cash generation while expanding our activities on all fronts" said Guy Sella, Founder, Chairman and CEO of SolarEdge. "This continued growth in the solar market coupled with the announced acquisition of Gamatronic that paves our way into the UPS market allows us to continue and expand our mid and long term profitability leveraging on our innovative technology and financial strength"
Shipment growth
SolarEdge shipped a total of 985MW (AC) of inverters in the second quarter, up from 800MW (AC) in the prior quarter, another new record and close to the 1GW per quarter milestone. On a unit basis, a total of 114,000 inverters were shipped, compared to 100,000 in the prior quarter.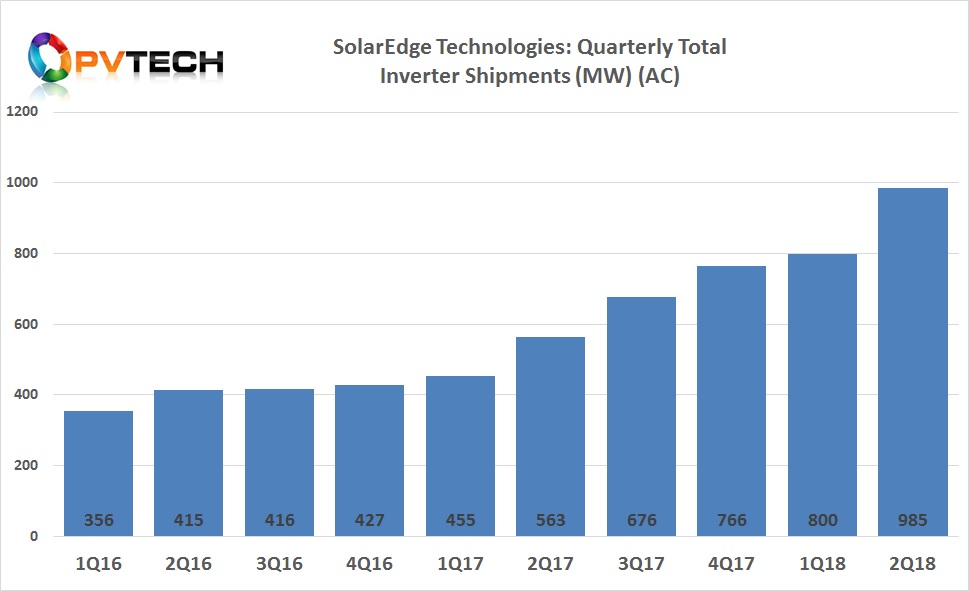 A total of 2.7 million power optimizers were shipped in the second quarter, up from 2.5 million in the first quarter of 2018.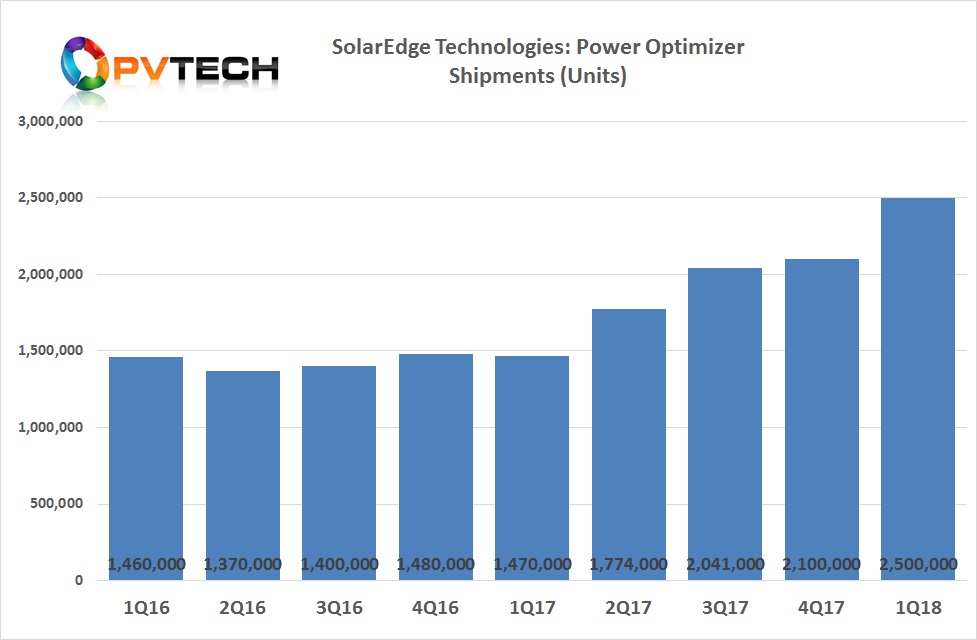 The company noted on a regional basis that it reported record high revenue in Europe in the quarter and its commercial market segment shipments (MW) accounted for 43.5% of total shipments, a new record high.
The US market accounted for US$118.5 million of revenue in the second quarter, 62.2% of the total. The US Market was described as being stable.
Management noted in its earnings call that it was continuing to add manufacturing capacity and increase automation to reach new levels of quality and productivity, notably for its power optimisers in several European facilities.
The company also reiterated previous plans to increase R&D expenditure to further support market growth.
Guidance
SolarEdge said that it expected third quarter revenue to be in the range of US$230 million to US$240 million and GAAP gross margin stable within the range of 36% to 38%, which are not expected to change through the rest of the year, despite component shortages and fast tracking component shipments to meet demand.