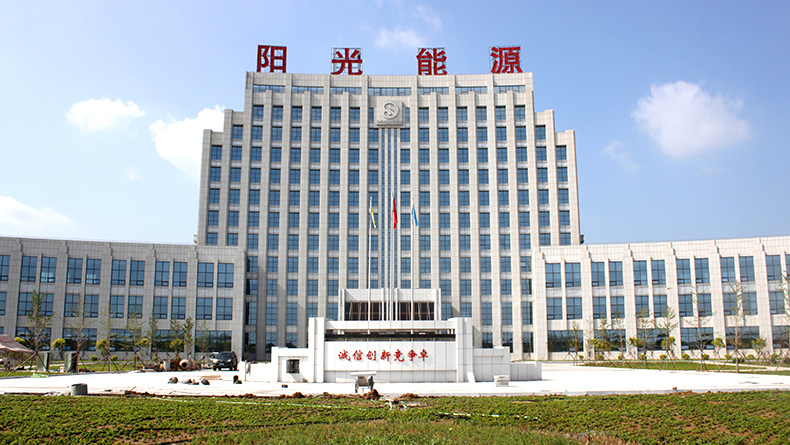 Solargiga reported 2017 revenue of RMB 3,999 million (US$637 million), which was an increase of 32% from RMB 3,020 million in 2016. The increase in revenue was attributed to several key factors, not least the record PV installations in China in 2017 that exceeded 53GW.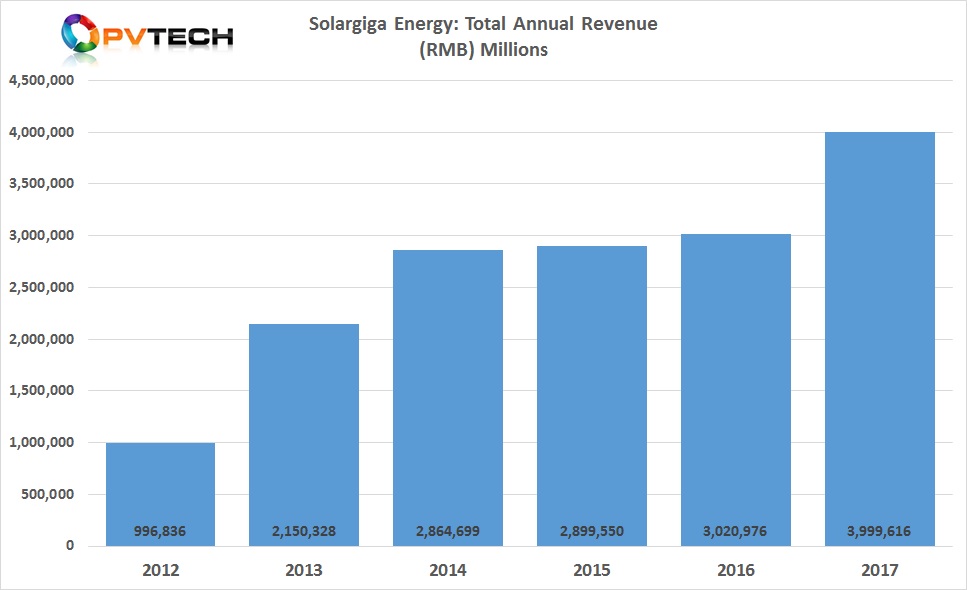 External shipment volume increased from 1,543.6MW in 2016 to 2,427.8MW in 2017, an increase of 57%. Subcontracted processing volume also increased from 484.4MW in 2016 to 695.2MW in 2017, representing an increase of 43%. Both elements were fuelled by upgrades in the upstream ingot and wafer manufacturing capacities as well as greater module shipments, driven by customer support from major state-owned enterprises in China, such as State Power Investment Corporation (SPIC) and TW Solar, part of Tongwei Group.
However, revenue had flat-lined in recent years as demand in China picked-up, it's other major market, Japan declined. Greater sales in China as well as a smaller uptick in demand from other Asia countries more than offset the continued decline in sales to Japan in 2017.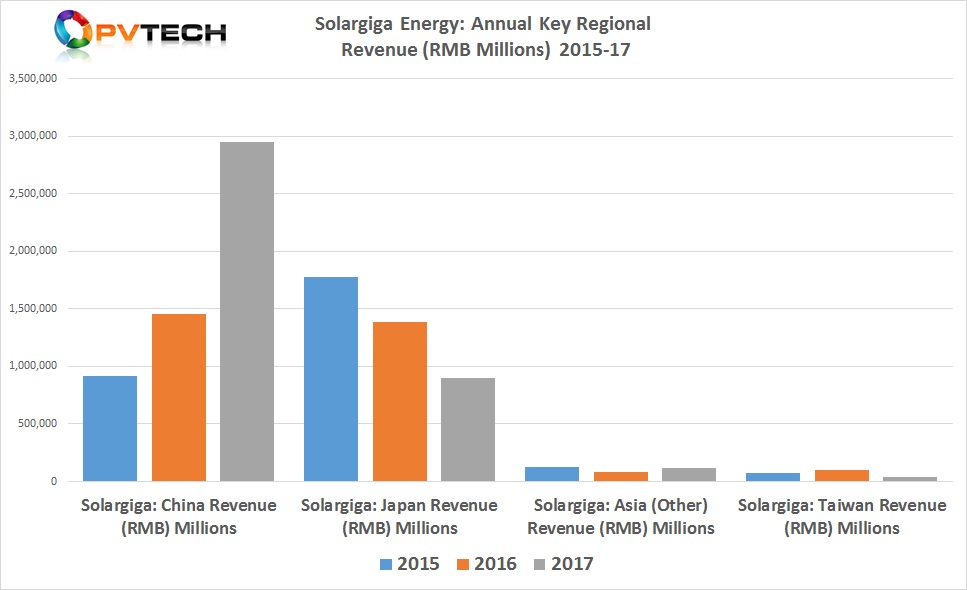 Solargiga reported a gross profit of RMB 657 million (US$104.6 million) and a gross profit margin of 16.4% in 2017, compared to a gross profit of RMB 329 million (US$52.4 million) and a gross profit margin of 10.9% in 2016.
The profit and margin increases were supported by higher demand and therefore higher manufacturing utilisation rates as well as manufacturing cost reduction strategies and the end of high-priced long-term polysilicon supply contracts in 2016.
Manufacturing update
The increased demand for mono products has led the company to expand both ingot/wafer production as well as module assembly, while limiting in-house cell production to use primarily in its downstream business.
The company reiterated that it planned to expand module assembly capacity by 1GW at its existing manufacturing facilities at a cost of RMB160 million (US$25.2 million). Solar modules sales accounted for over 70% of overall sales in 2017.
Solargiga has been expanding monocrystalline silicon ingot and wafer capacity to 1.8GW, which is expected to be ramped in the second half of 2018. The company is expected to have 2.2GW of nameplate module capacity after the 1GW expansion. In-house mono cell capacity stands at 400MW and is expected to be expanded modestly in 2018.