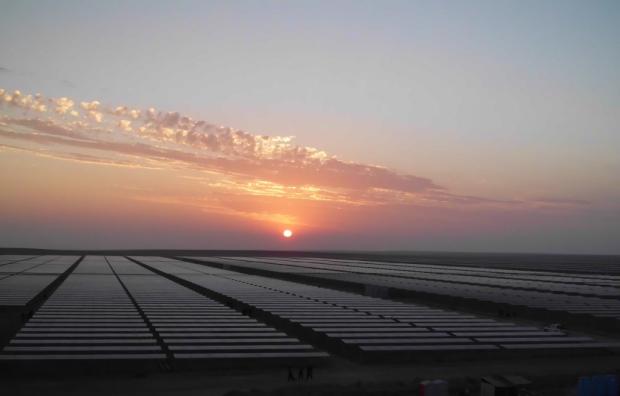 Spanish PV project developer Solarpack announced last week that it has closed financing for nine PV projects in Chile and India for a total amount of US$104 million.
A group of Chilean banks financed US$35 million for three projects in Chile, while an unnamed Indian financial company provided US$69 million for six projects in India.
These nine projects will have a combined generation capacity of 135MW. The three projects located in the Atacama desert in Chile will each have a generation capacity of 10.5MW. The Pozo Almonte I solar plant and the Calama Solar I solar project are already in operation, while the Puerto Seco project is expected to commence operations in June 2017.
The six solar projects in India, located in the state of Telangana, are expected to enter operation between the second and third quarter of 2017. The six projects will have a total generation capacity of 104MW. State distribution companies TSNPDCL and TSSPDCL will acquire electricity generated by the Indian projects over a 25-year period through a long-term PPA.
Pablo Burgos, managing director of Solarpack, said: "The closing of this financing process in such different geographic areas highlights once again the great confidence that banks and international lending institutions have in solvency, business model and management of Solarpack. It is a new milestone for the company, which is moving forward in its plans to increase its international presence and deepen the local experience of those markets in which it operates."