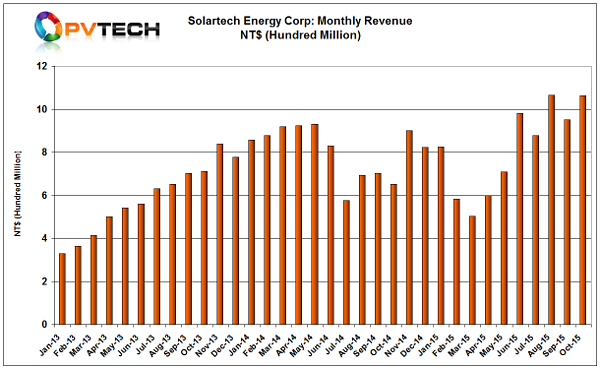 Taiwan-based merchant solar cell producer Solartech Energy Corp's sales in October, 2015 rebounded again from a dip in the previous month.
Solartech reported October sales of NT$1.064 billion (US$32.8 million), up 11.77% on the prior month and up 63.59% year-on-year.
Although monthly sales have been erratic the upward trend set in May, 2015 has continued and the company has set new sales record in August as it runs at full-capacity.