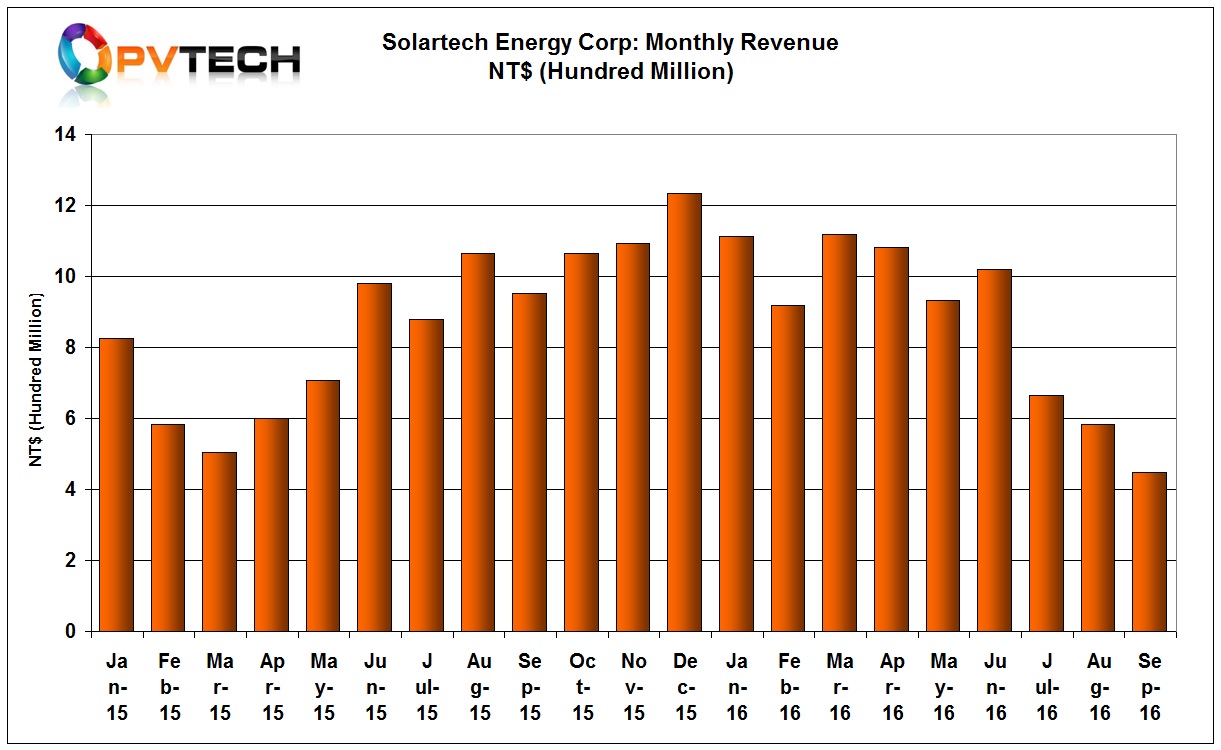 Merchant solar cell producer Solartech Energy Corp has reported further revenue declines in September, 2016.
Solartech reported September sales of NT$ 449 million (US$14.3 million), down 22.84% from the previous month and down 52.81% on a year-on-year basis, marking continued demand weakness and ASP declines experienced in the third quarter of 2016.
With sales down over 50% from the prior year period, Solartech production utilisation rates would have also declined significantly.
Recently, PV Tech reported that Malaysia-based solar cell producer TS Solartech has made around 100 night shift workers redundant, according to local news reports. TS Solartech operates as a quasi joint venture with Taiwan-based solar cell producer Solartech Energy.