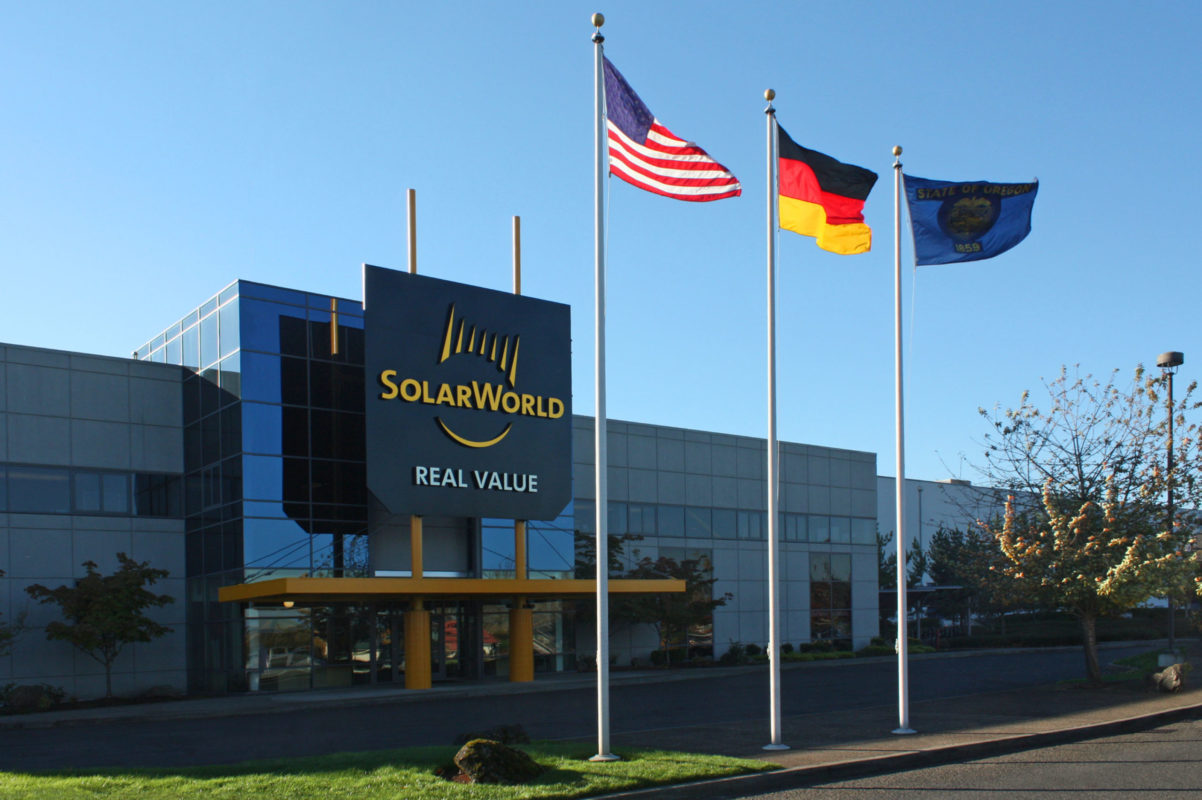 SolarWorld Americas the US manufacturing subsidiary of bankrupt SolarWorld AG expects to undertake a major restructuring to attempt to survive after telling its workforce of over 800 that they could receive notices of being laid-off at an undetermined time as part of the WARN (Worker Adjustment and Retraining Notification) Act.
Recently, US-based cell and module manufacturer Suniva filed for bankruptcy but did not provide its workforce with WARN notifications before closing its doors. The WARN Act relates to companies employing over 100 people, giving employees a minimum of 60 days notice of job losses.
A SolarWorld Americas spokesperson was reported to have said that the company was in the process of evaluating its position to continue operating albeit with the need to re-size the company after its parent company started preliminary insolvency proceedings.
Soon after its parent company started insolvency proceedings, SolarWorld Americas said separately that it was planning to operate its manufacturing plant in Hillsboro, Oregon and other operations as normal.