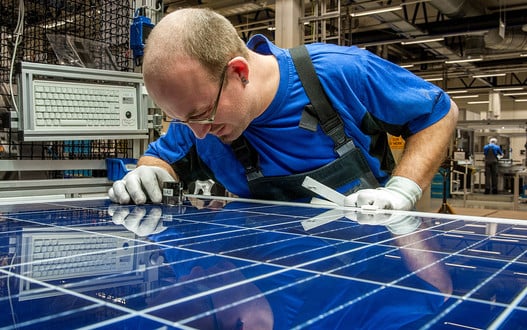 Bankrupt integrated PV module manufacturer SolarWorld AG has confirmed that its key German-based subsidiaries have also filed for insolvency proceedings at the local court of Bonn on May 12, 2017.
The affiliated companies following SolarWorld into bankruptcy include its wafer through to module assembly operations SolarWorld Industries Sachsen GmbH and SolarWorld Industries Thüringen GmbH.
Ingot/Wafer and cell operations under SolarWorld Industries Deutschland GmbH and SolarWorld Innovations GmbH, its R&D operations also entered insolvency proceedings in Bonn.
SolarWorld AG also confirmed that the insolvency court had appointed insolvency administration law firm, Horst Piepenburg as the preliminary insolvency administrator for these companies.