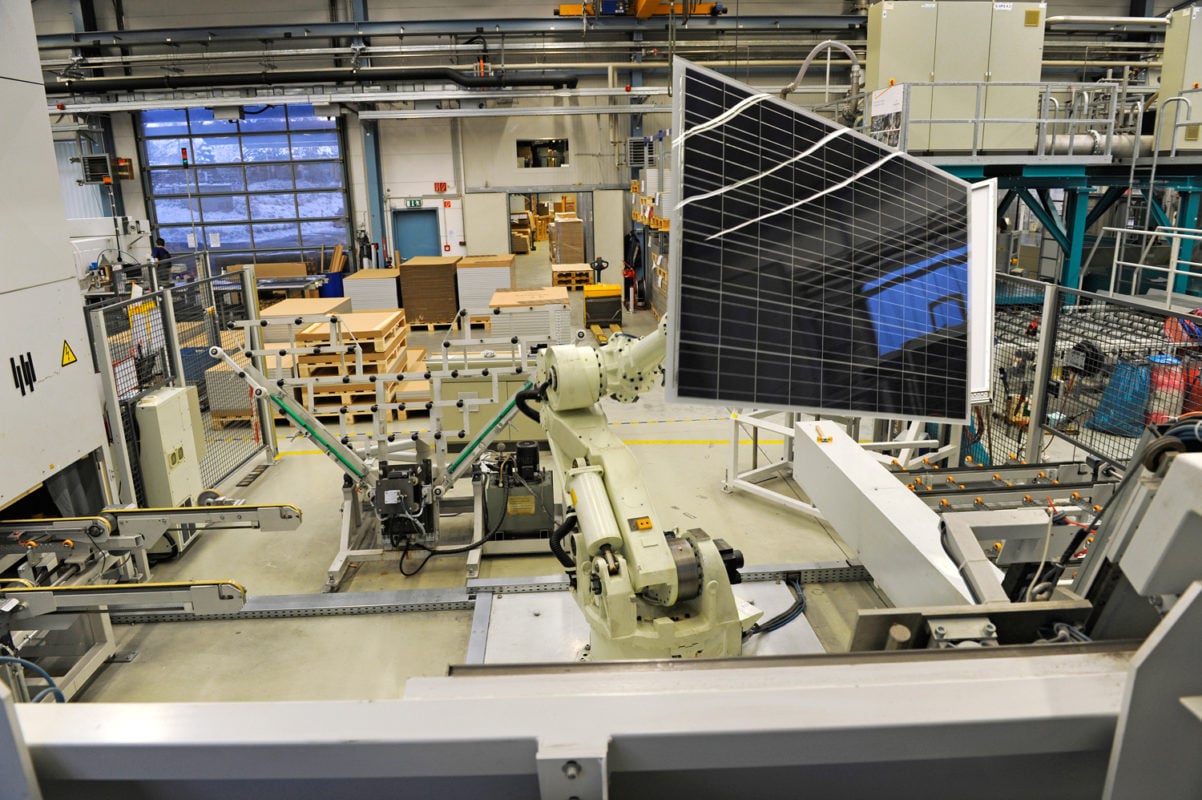 Integrated PV module manufacturer SolarWorld has withdrawn full-year 2016 revenue and EBIT guidance. The company cited as a chief reason Chinese competitors dumping product on the market at low prices as a result of weak domestic demand after Chinese feed-in tariffs fell at the end of June 2016.
SolarWorld noted that it still expected to meet previous shipment guidance growth of around 20% in 2016, compared to total product shipments of 1,159MW in 2015.
However, previous EBIT guidance of negative €10 million to a positive €10 million figure was withdrawn. This also applied to its previous revenue forecast increasing by more than 20% to around €1 billion, compared to €763 million in 2015.
SolarWorld recently announced it would cut 500 'temporary' manufacturing jobs at facilities in Freiburg and Arnstadt, Germany starting at the beginning of October and a month earlier had said it had started using two module assembly subcontractors to boost capacity to meet demand in the US and Europe.
PV Tech also recently reported that China-based monocrystalline PV producer, Solargiga Energy Holdings that third quarter 2016 revenue was down over 24% and shipments down 15%, due to weak domestic demand and plummeting prices as overcapacity rapidly took hold. Solargiga has been one of the first China-based firms to provide preliminary financial results for the third quarter.