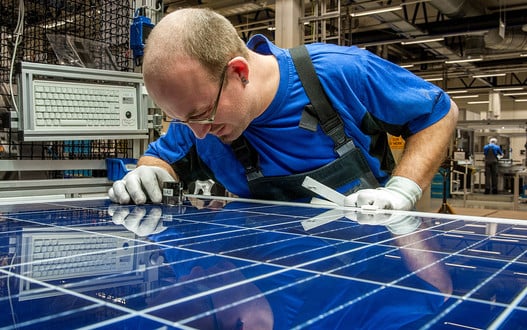 Solar power solutions manufacturer SolarWorld announced that it has already surpassed its shipment goal for 2015 and has already sold over 1GW worth of modules and kits for the first time in company history.
The total number of modules sold this year would provide enough energy to supply one million people in Germany with clean solar power for 30 years.
SolarWorld noted that the company's markets in both the United States and Europe generated the largest amount of growth, adding that it expects to pass its initial forecast shipment and revenue increase of at least 25% in 2015.
SolarWorld CEO Frank Asbeck, said: "Our customers value SolarWorld's clear commitment towards quality, high power and sustainability. We have continuously invested in our production facilities in the U.S. and Germany to further improve product performance and durability."