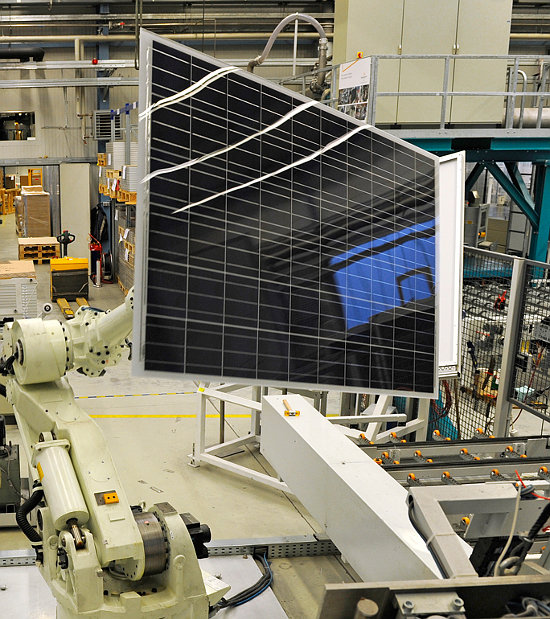 Integrated PV module manufacturer SolarWorld used increased total product shipments in the first quarter of 2017 to limit losses as global solar panel price declines continue to pressure the industry.
SolarWorld reported preliminary total product shipments (modules, mounting systems & inverters) of 382MW, up 11% from around 345MW in the previous quarter. Total product shipments were the highest reported by SolarWorld in several years.
Preliminary revenue for the first quarter was €186 million, up around 13% from the previous quarter when revenue reached €164 million but was down from €213 million in the prior year period, which included lower shipments of 333MW, highlighting product ASP declines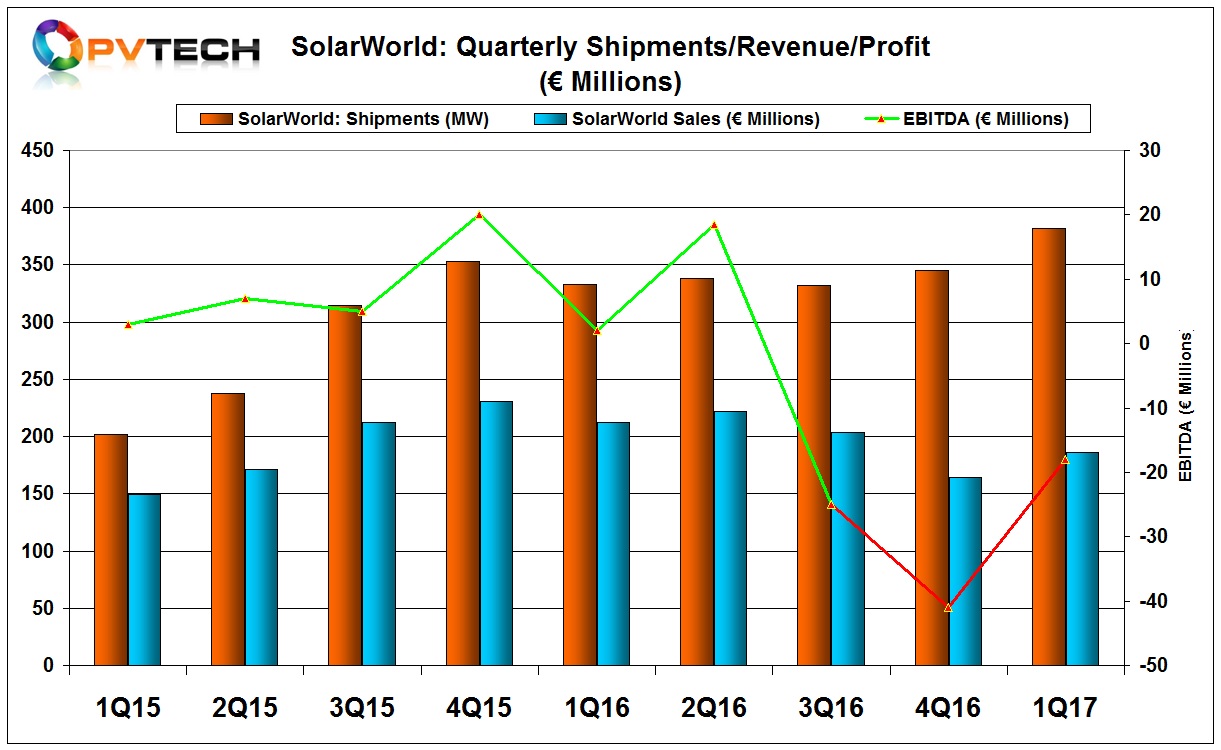 Increased product shipments and revenue helped limit Earnings before interest, taxes, depreciation and amortization (EBITDA) losses to a negative €18 million, compared to a negative EBITDA of €41 million in the previous quarter.
The reduction in losses were also due to ongoing restructuring as the company transitions to mono-PERC production and ends multicrystalline product production in 2017.
Cash and cash equivalents declined only €4 million to €84 million at the end of the first quarter of 2017.