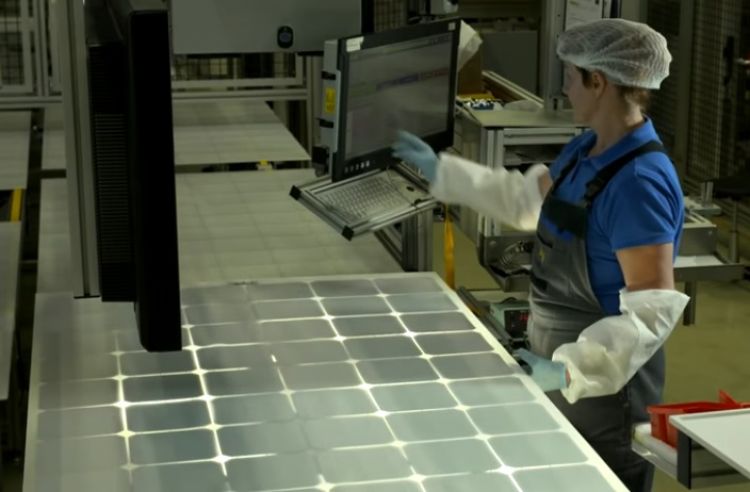 Module manufacturer SolarWorld USA is considering whether to back manufacturer Suniva's trade complaint until it has had time to fully assess the details of the case.
Suniva issued a petition to the US International Trade Commission, requesting the Trump administration to impose a minimum import price (MIP) of US$0.78/W, inclusive of a trade tariff starting at US$0.40 for panels with non-US cells.
The recently-bankrupt firm filed the petition in an effort to protect domestic manufacturing, after blaming gluts of low-cost solar panels, mostly manufactured in Asia, causing overcapacity and plummeting panel prices by around 30% last year.
SolarWorld, which has cell and module production capacity in the US in addition to its facilities in Germany, is refraining from immediate support for the move by Suniva. The Solar Energy Industries Association (SEIA) immediately opposed the move.
Whilst acknowledging the fight against "unfair trade" that US manufacturers have fallen victim to, SolarWorld's US president Juergen Stein said the company "will assess the case brought by Suniva but prefers that any action to be taken against unfair trade shall consider all parts of the US solar value chain. We're committed to helping to find a way that also considers the interests of other parties playing fair in the US solar market."
Others in the industry have accused the company of jeopardising downstream jobs in with their own trade complaints. SolarWorld maintains that its actions have not slowed global deployment and that case brought in Europe and the US only targeted unfair trade practices.
SolarWorld has stressed to PV Tech that it is not concerned about the impact of any remedies resulting from the complaint, as it plans to overwhelmingly serve the US market with its US-produced cells and modules.
A previous version of this story incorrectly stated that SolarWorld's US business would be within the scope of the complaint.