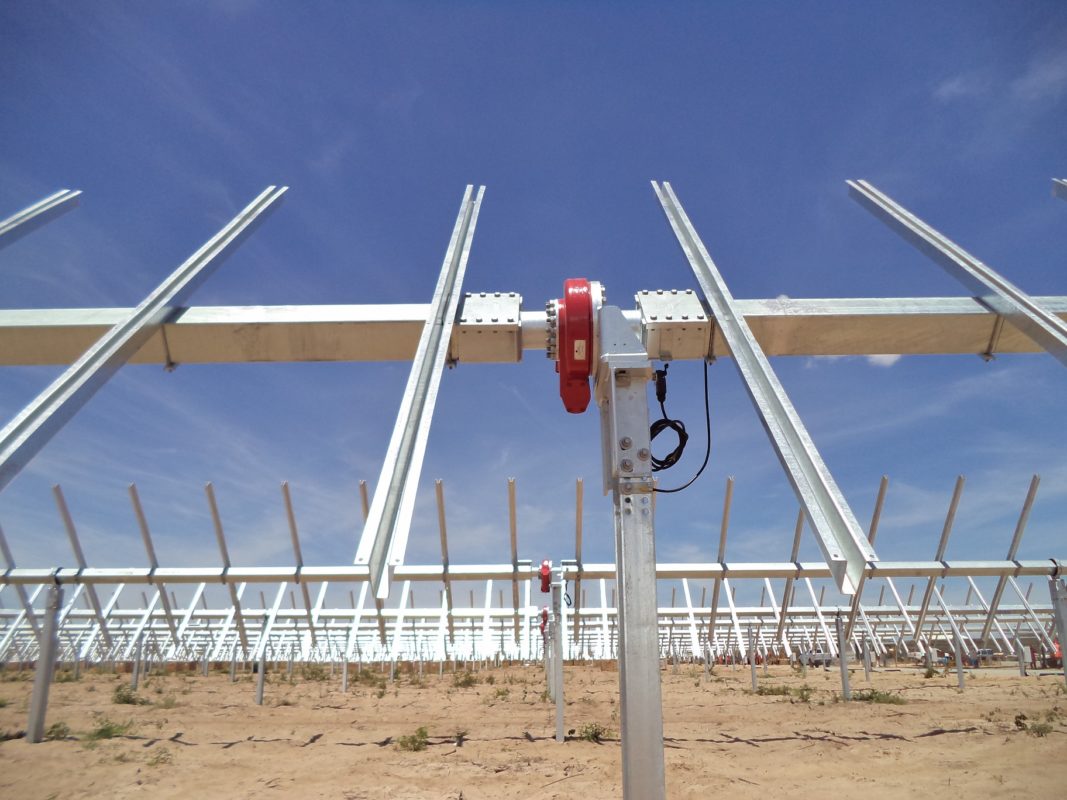 Soltec, a manufacturer and supplier of single-axis solar trackers, announced Tuesday that it will supply and install 8,256 units of its equipment for a 238MW PV project in Mexico.
The undertaking stands as Soltec's first large-scale PV project in Mexico. Soltec's expansion into Mexico stands as the latest sign of Soltec's growth, as the company has boasted a global growth of over 700% in three years.
Soltec CEO Raúl Morales noted: "This project presented a challenge in data communication due to its great distances, both for centralizing plant operating parameters and for nearby-tracker maintenance tasks. Our solar trackers responded with wireless communications from tracker-level NFC to SCADA."
Fernando Sánchez, VP of sales LATAM for Soltec, added: "Our staggering revenue growth rate is evidently accompanied by global staff growth. Thanks to this project, the number of people hired in the region will reach 350 counting both direct and indirect jobs. This is due to Soltec's investment in regional operations to assure on-time equipment supply and service for each customer project."
Soltec has been busy in Central and Southern America, as the company announced on January 25 that it would install trackers at a 292MW PV project in Brazil.