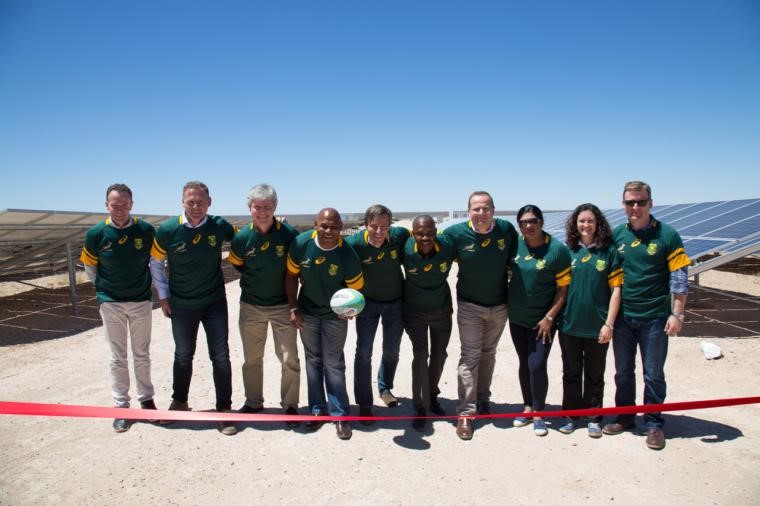 Independent power producer (IPP) Sonnedix has officially inaugurated its 86MW solar PV project in South Africa's Northern Cape.
The Prieska PV project ranks as one of the largest in the region, spanning 125 hectares and generating enough electricity to power 40,000 homes through the Eskom grid.
As well as providing clean energy, the project employed 1720 local inhabitants during its 14-month construction phase. "The project required over 1.6 million man-hours to build, out of which over half were locally sourced," said Johnny Cullum, CEO of project partner Mulilo. "It has injected much-needed revenue into local businesses and also created additional indirect employment in the region."
Sonnedix and Mulilo indicated long-term plans for the Northern Cape area and both made sure to prioritise community investment during the construction phase and during operations and maintenance further down the road.
In addition, it serves as another boost into South Africa's vibrant renewable energy sector. Foreign investment into the country's renewable energy independent power procurement programme (REIPPP) has now reached the equivalent of 86% of the total foreign direct investment (FDI) attracted to South Africa in 2014.
The inauguration of this latest plant brings Sonnedix's investment in new assets up to more than US$664.84 (€600 million) in the last 12 months. According to company CEO Andreas Mustad, the plant is the largest commissioned by Sonnedix, which has plans to operate it for a minimum of 20 years with local partners.