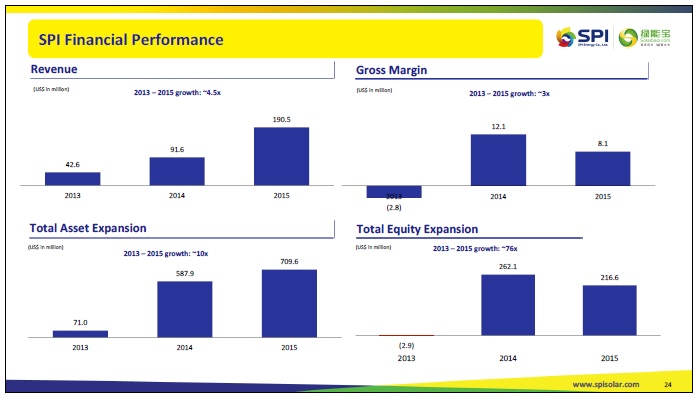 China-based PV project developer and EPC firm SPI Energy is planning a US$100 million private placement of new shares to continue with global PV project activities.
The NASDAQ listed firm has made several private placements before and after its stock market listing. However, the latest private placement is the largest to date.
The company had previously secured over US$57 million in a private placement in May, 2016 and US$5 million in January, 2016. In 2015, SPI Energy secured US$15 million in December, 2015 and US$10 million in November, 2015 all via private placements and non-disclosure of outside investors.
The company had reported 2015 revenue of US$190.5 million and operating expenses of US$172.3 million. Net loss was US$185.1 million and cash and cash equivalents of US$82.1 million.
The company also operates online energy e-commerce and investment platforms in China.