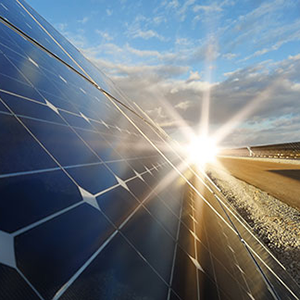 The largest solar PV project planned in the US state of Virginia, standing at 500MW capacity, has been awarded permits by the Spotsylvania Board of Supervisors after some weeks of local opposition.
US-focused PV developer sPower now aims over a two-year period to build the project on land mainly used for extracting timber in order to supply electricity to the equivalent of approximately 111,000 homes. The company said the process would create 800 construction jobs and 35 full-time jobs, and drive local tech investment.
sPower CEO, Ryan Creamer said: "sPower is beyond excited to get this final vote of approval. We are pleased with how hard our staff and the County Supervisors have worked to create what will be a world-class project that will be a source of pride for everyone in the County."
"I feel confident the Board of Supervisors has addressed all the issues involving this project and that it is safe," said supervisor Greg Benton. "I believe ultimately this project will be very beneficial to Spotsylvania County and look forward to seeing the sPower project come to fruition and being a success. This is going to be a long-term partnership for both sPower and Spotsylvania County and will hopefully be prosperous and beneficial for us both."
sPower, a joint venture between Virginia-headquartered AES Corporation and Canada's Alberta Investment Management Corporation (AIMCo), has a more than 1.5GW portfolio of solar and wind assets, with 10GW in its pipeline.