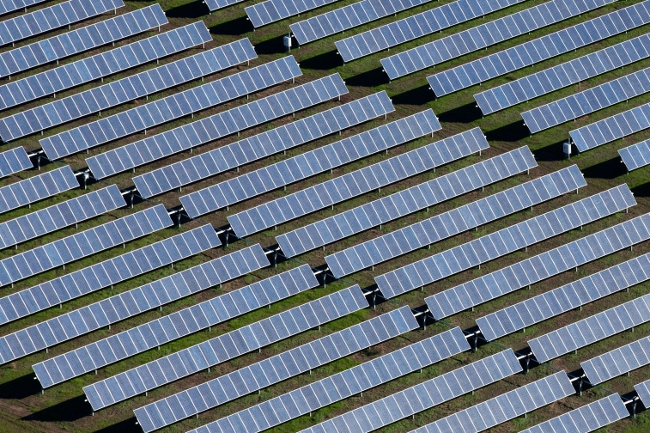 Global renewable energy development company SunEdison and residential solar systems provider Vivint Solar have come to terms on an agreement to amend and change the conditions of a definitive merger agreement between the companies – which was originally signed on July 20, 2015.
In conjunction with the new agreement, SunEdison also announced that 313 Acquisition, the vehicle operated by private equity funds managed by Blackstone, has entered into a commitment to provide a US$250 million credit facility to the company.
Ahmad Chatila, SunEdison's chief executive officer, said: "SunEdison is very pleased to reach an agreement with Vivint Solar and 313 Acquisition to modify the merger agreement. Given the recent market volatility, we believe the modified agreement is in the best interest of all parties. We look forward to growing our residential and small commercial business with Greg Butterfield and his exceptional team. In addition, we are also delighted to add the Blackstone team as a key new stakeholder and partner."
As part of this new agreement, in which SunEdison's yieldco TerraForm Power would purchase assets from Vivint Solar, SunEdison will now lower the financial portion of the offer by US$2.00/share and boost the stock option by US$0.75/share.
As a result, RBC Capital estimates that the new deal is approximately US$12.35 for each Vivint share, accounting for about US$4.15/share in savings from the original offer of ~US$16.50/share.
TerraForm Power will also save on the deal, as it will purchase assets from Vivint Solar – totaling out to 523MW – for US$799 million, below the original purchase price of US$922 million.
SunEdison's original deal was scrutinized by some officials and stockholders, with David Tepper, President of Appalosa Management, sending a formal letter to TeraForm's power directors, urging them to resist the initial deal.
Since news broke of the amended agreement, stocks have soared for both SunEdison and TerraForm – showcasing the investment community's preference for the new price.
SunEdison noted that it expects to close the merger within the first quarter of 2016.