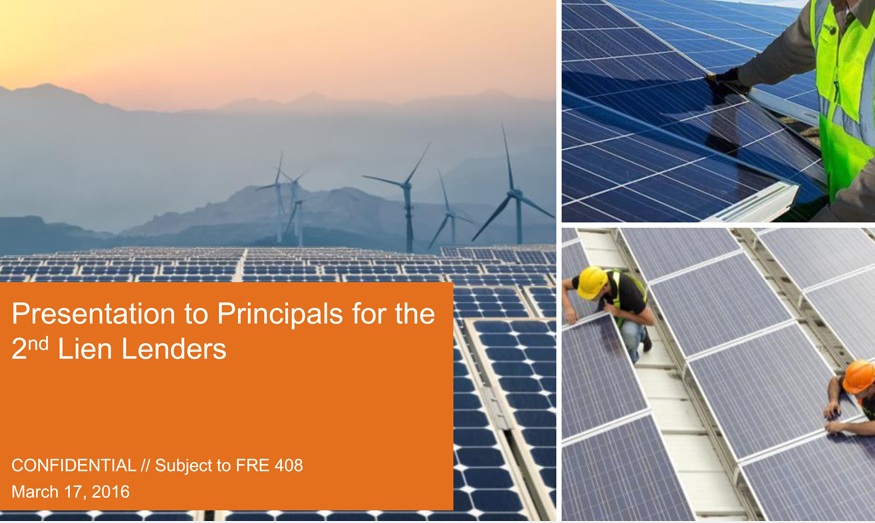 Embattled renewables firm SunEdison has confirmed that it was seeking debtor-in-possession (DIP) financing, according to an SEC filing.
The company said that negotiations for DIP financing were still ongoing, noting that no assurances could yet be made about such financing agreements being made.
Concerns about an imminent bankruptcy were heightened when its yieldco Terraform Global warned in an SEC filing that its parent was close to bankruptcy.
The DIP financing is usually only sourced ahead of a looming bankruptcy.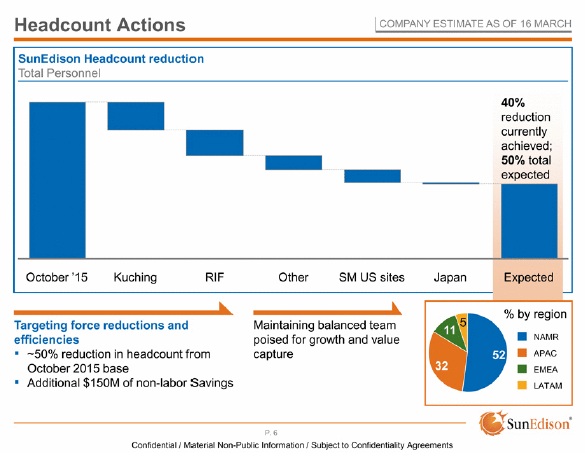 The company also filed a presentation provided to potential DIP financing firms about the condition of the company.
Due to the liquidity issues, SunEdison noted that it had reduced its headcount by 40% and expected the headcount to be further reduced to 50% from its October, 2015 base.
The financial challenges were highlighted in another slide, noting remaining payment liabilities of around US$769 million and a remaining cash impact in 2016 of around US$435 million.
SunEdsion noted that approximately 72% of first quarter 2016 outflows were related to the direct costs associated with projects in development of construction.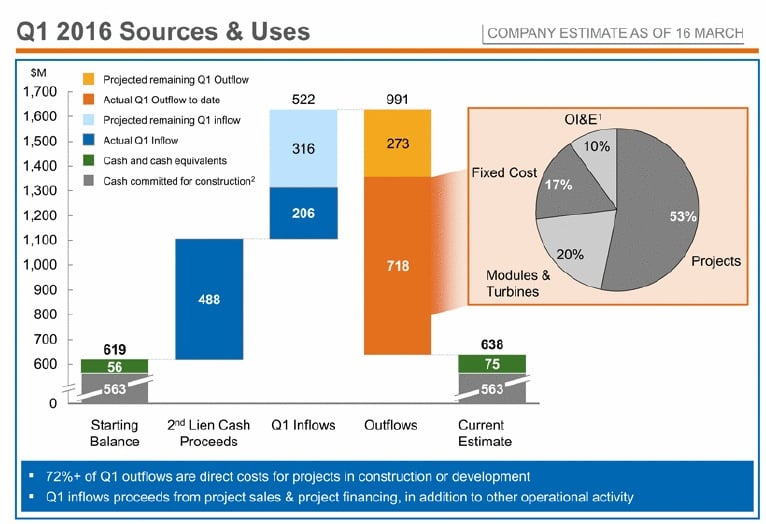 Outstanding cash outflows in the quarter totalled around US$273 million, which included US$40 million of corporate spending, regarded as 'critical.'
SunEdsion noted in the presentation that it had calculated it would required approximately US$310 million in further financing arrangements to continue with its core business operations, without impacting its ability to maximise the value of its business plans.