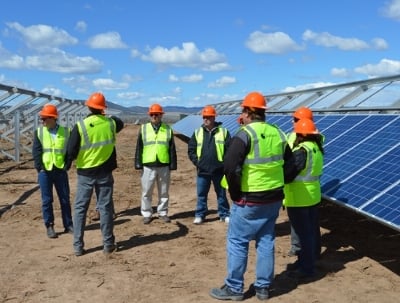 Struggling renewables firm SunEdison has stopped quarterly dividends to investors of its 'Series A Perpetual Convertible Preferred Stock,' due to its financial condition, while other reports claim major banks have baulked at providing finance towards the acquisition of US residential installer Vivint Solar.
SunEdison said in a statement that it had suspended quarterly dividend payments of the convertible note and would accumulate in arrears, while the company reassesses its dividend policy.
Reports also surfaced that claimed several major banks previously secured to support the acquisition of Vivint Solar have told the company that the funds would not be made available since SunEdison recently announced delaying its full-year financial statements, due to an internal enquiry and was therefore in breach of the conditions.
Banks have raised concerns over the difficulties in evaluating SunEdison's actual financial condition in recent months.