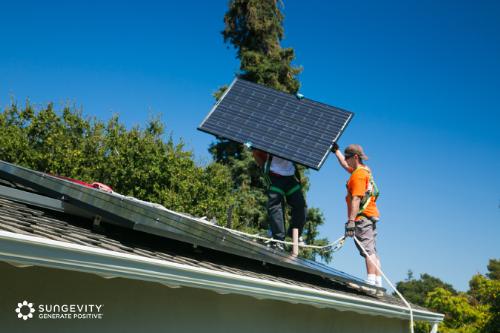 US-based residential PV installer Sungevity has closed on US$650 million in equity and project financing to optimise its technology platform and grow into new markets and partnerships.
Sungevity claims this is the largest financing of a private company in the solar industry in 2015.
The funding includes US$50 million in equity financing by existing investors including GE Ventures, and new investors including Apollo Investment Corporation.
It also includes up to US$600 million in new project financing from a consortium led by Apollo Investment Corporation, to develop solar projects across the company's growing US footprint of service areas.
If fully deployed, the Sungevity-Apollo project finance program would add up to 400MW of solar energy capacity in the US over the next three years, said a Sungevity statement.
Sungevity has activities in 13 US states, the District of Columbia, the Netherlands, the UK and Germany.
Andrew Birch, Sungevity chief executive, said: "This record investment is a testimony to the disruptive business model we've built in the solar market, an industry that itself is disrupting the energy landscape. The funding allows us to extend our technology platform, enabling more partners to bring Sungevity Energy Systems to more customers in more places."
In August solar activist and entrepreneur Danny Kennedy left his executive vice president role at Sungevity, which he co-founded in 2007, to become head of a California-based clean energy investment company CalCEF (California Clean Energy Fund).