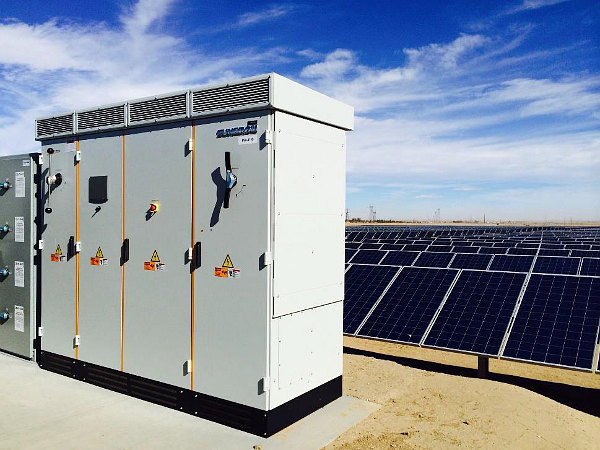 Major PV inverter manufacturer Sungrow Power Supply Co has highlighted that it had witnessed rapid growth in 2017, shipping 16.5GW of PV inverters in 2017.
Although Sungrow has yet to file its full-year financial results, the company had recently issued its express report for the year, mainly covering revenue figures for the year, which surpassed European rival, SMA Solar Technology's revenue figures in 2017, for the first time.
In reporting preliminary unaudited 'express' financial results for 2017, Sungrow reported revenue reached over RMB 8.8 billion (US$1.4 billion), a 47.57% increase from 2016.
Sungrow's PV inverter shipments increased over 48% in 2017, from around 11,100MW in 2016. The increase in shipments was said to have been due to strong performance in established markets such as China, India, Japan, Europe, and the US.
Closest rival, SMA Solar said it shipped a total of 8.5GW of PV inverters in 2017, compared to shipments of 8.2GW in 2016.
Sungrow also noted that it was looking to further expand its sales in emerging APAC countries, such as South Korea and Vietnam.
Sungrow noted that the South Korean 'Renewable Energy 2030' Plan called for PV installations of around 37GW market by 2030. Sungrow South Korea was now providing complete solutions comprising of central inverters, string inverters, power control systems (PCS) for energy storage system (ESS), and 'ONE-STOP' solution for floating PV power plants, addressing a wide range of demands from the market.
"We are determined to explore new PV markets while consolidating our leading role in the established ones" said Prof. Renxian Cao, President of Sungrow. "Meanwhile, we will continue to strengthen our R&D capability to meet diversified needs from our global clients."