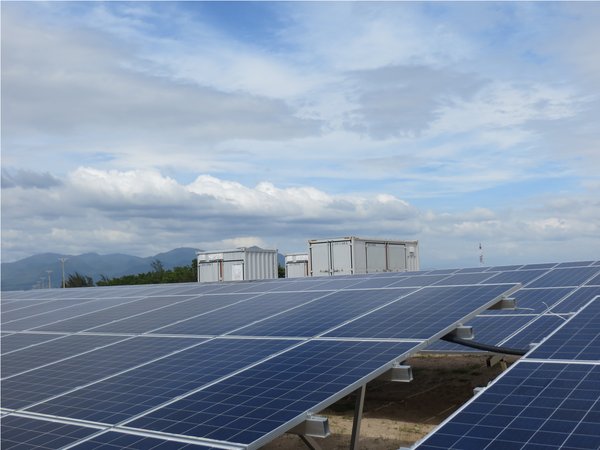 A 6.25MW turnkey central inverter solution supplied by Sungrow has begun operations at an 80MW utility-scale PV project in Ninh Thuan province, Vietnam.
Located in the southern portion of Vietnam along the coast, Ninh Thuan province has an abundance of PV potential. Sungrow has been active in Vietnam over the past year, with the company announcing back in November 2018 that it will supply inverters for a 201MW PV project in Vietnam.
The turnkey solution, which features a MV transformer, RMU, SCADA and PPC for 1500Vdc systems, can function in tropical and humid conditions and has an efficiency of up to 99%.
Vu Thang, country manager of Sungrow Vietnam, said: "We're truly proud to be part of this project. As one of our key markets in the Southeast Asia, Vietnam is witnessing considerable proliferation in the solar section. And we're pleased to see that the Vietnamese PV market is gearing up for new era."