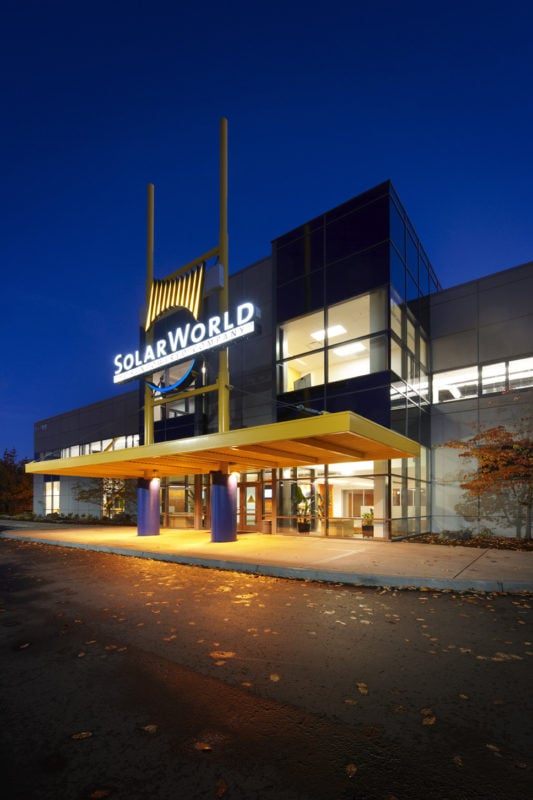 Petitioners in the US Section 201 trade case have received support from two major organisations outside the solar sector.
On Wednesday the Steel Manufacturers Association (SMA) sent a letter of support for Suniva and SolarWorld Americas to the US International Trade Commission (US ITC). This was followed on Thursday by support from the Coalition for a Prosperous America (CPA), which includes labour groups, manufacturers and agricultural workers. In total it claims to represent 4.1 million households in the US.
"Global overcapacity is a major challenge across the world as some countries engage in strategies to overproduce, under consume and excessively rely upon deficit country consumers (such as the US) for their economic growth," reads the letter from the CPA.
"Thousands of workers have lost good paying US jobs as a result," the letter says. "That these severe effects occurred during a period of booming US demand, and despite two successful solar trade cases, is all the more troubling…"
Next week the solar industry will gather in Las Vegas for the SPI 2017. The following week, the four ITC commissioners will vote on whether imports of solar cells and modules have caused serious injury to the domestic industry. If two commissioners vote in favour, the 201 case will proceed to the next stage.
The SMA took the lead in a 201 case on behalf of the steel industry. Its letter to the ITC says it "was instrumental in petitioning the US government for Section 201 relief in 2001 to save the US steel industry, and knows first-hand the devastating effects that global overcapacity can have on domestic manufacturers".
"For the steel industry, the temporary Section 201 relief provided critical stability at a time of crisis. The US solar industry desperately needs similar breathing room. As the backbone of the solar industry in America, domestic cell and module production must not be lost to foreign imports. These core competencies must be allowed to grow and thrive," the letter continued.
Critics of the Section 201 case warn that the requested duties of US$0.78/W on modules with foreign-produced cells would drive up prices, render projects uneconomical and threaten 88,000 jobs.