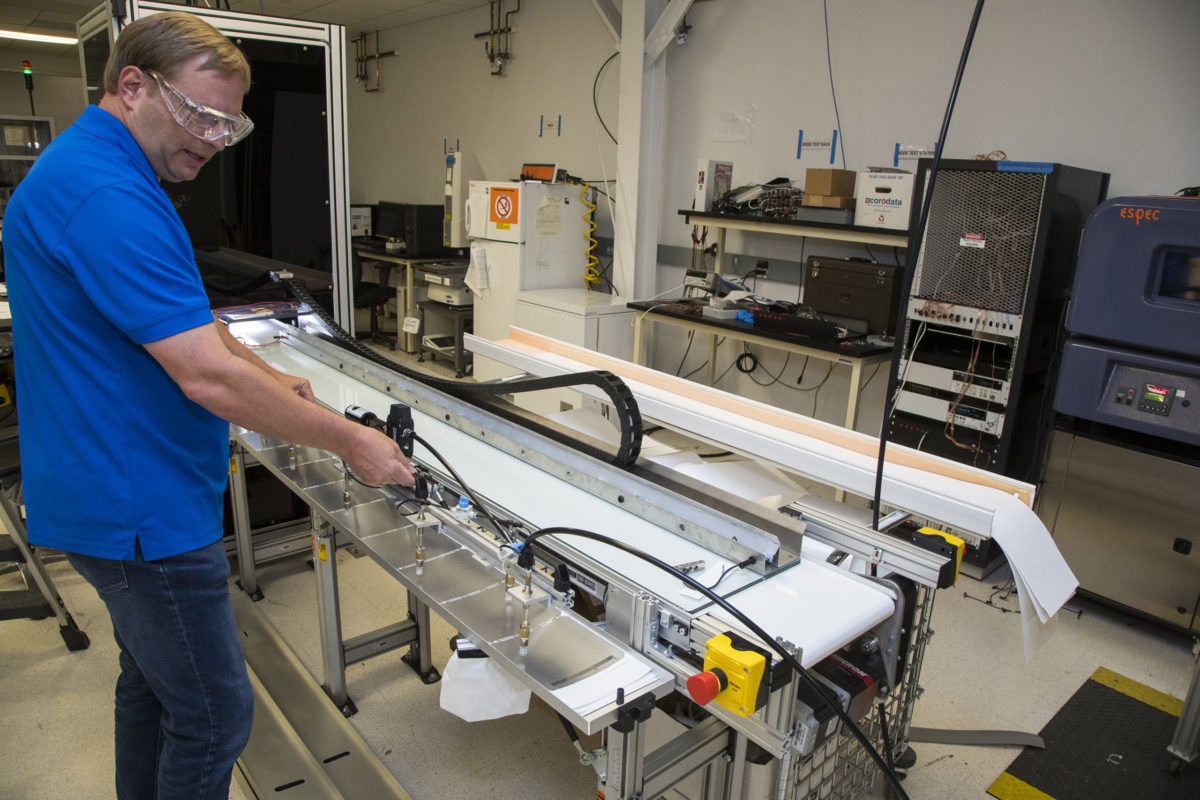 US-headquartered high-efficiency PV cell and module producer SunPower Corp said it had invested around US$25 million in the last 12-months on a new US R&D and pilot line facility located at its headquarters in San Jose, California.
SunPower noted that the new facility included several high-volume production-sized manufacturing tools and automation, and specialized testing equipment, designed to support its next-generation of high-efficiency N-type monocrystalline IBC (Interdigitated Back Contact) solar cells and modules, which are being designed with greater emphasis on lower cost manufacturing.
According to SunPower, over 30 parts suppliers and equipment manufacturers located in the US supplied the facility, which is housing over 100 SunPower engineers and support staff.
"We continue to make the world's best solar panels with technology developed and tested right here in Silicon Valley," said Tom Werner, SunPower president and CEO. "These efforts result in domestic job creation, capital investments from our equipment manufacturers and dealers, and more affordable solar energy options for homes and businesses across the U.S. and around the world."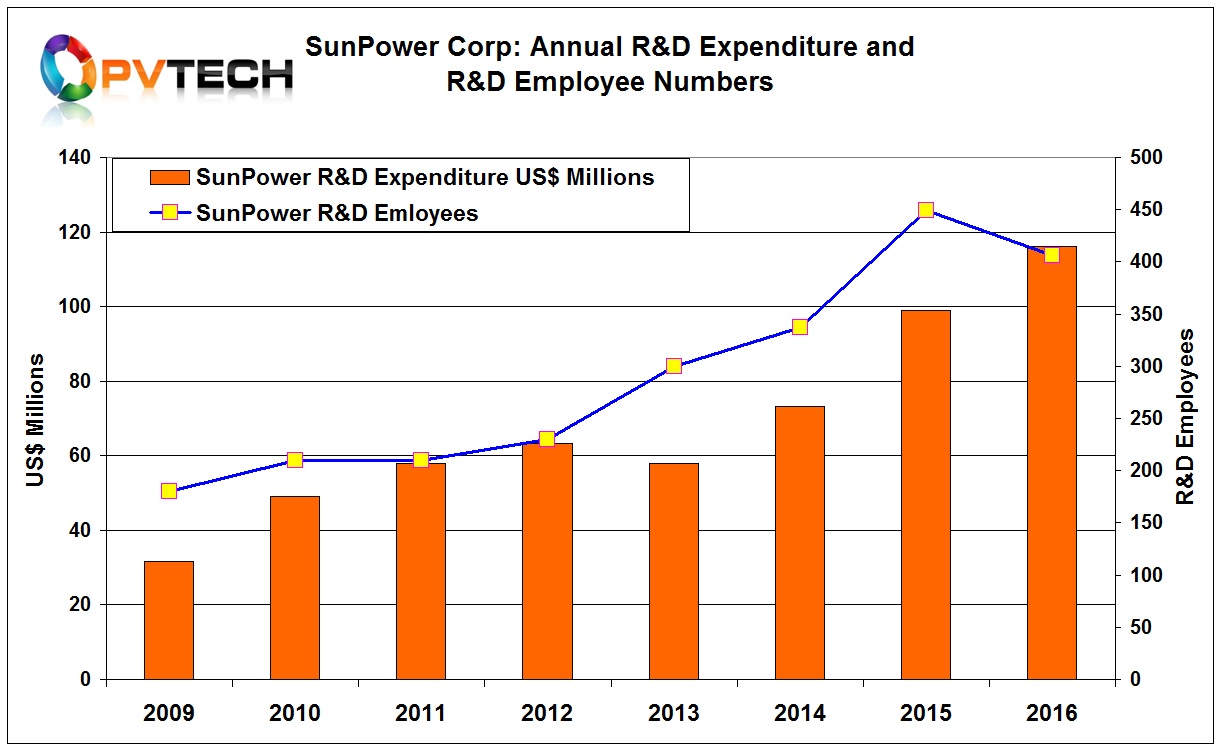 According to PV Tech's annual R&D spending report, SunPower had the second highest expenditure from a basket of module manufacturers analyzed in 2016, investing US$116.1 million, up from US$99 million in 2015, a US$17.1 million increase.
However, dedicated R&D staffing levels fell from 449 in 2015 to 406 in 2016.
SunPower noted that the new R&D facilities pilot line, which had already produced the first next-gen module to replace its X Series (25% conversion efficiency) solar cells (22% conversion efficiency) modules, would also be used in the future to produce commercial modules for use in US projects such as residential and commercial applications, such as school districts interested in carport applications. No timelines were given for the commercial ramp of the pilot line.
SunPower's main IBC cell production plants are in the Philippines (350MW) and in Malaysia (800MW), while module production is carried out in Mexico and France with a combined total rated annual capacity close to 1.9GW.