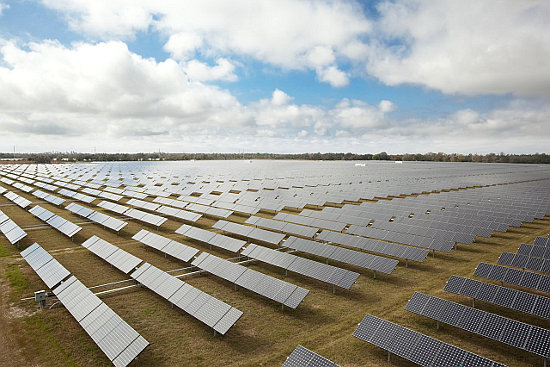 US PV provider SunPower is to build 170MW of projects in China for two investors, one of which is rumoured to be tech giant Apple.
An SEC filing submitted by SunPower earlier this week confirms the three projects, which it will build in the Inner Mongolia region.
According to details provided by SunPower in the filing, the projects include:
100MW in Shangtuhai Village, Wuchuan County
20MW in Qianbaimiao Village, Jinhe Town, Saihan District
50MW in Mandahtu Town Sunite Zuoqi, Xilinguole
All three projects are expected to be constructed by the end of 2016, SunPower said.
When completed, SunPower said the projects would be owned Tianjin Zhonghuan Semiconductor and an "additional investor". Further details on this other investor were not provided in the filing, but Bloomberg today reported that it would be Apple, citing a statement the company's CEO Tom Werner.
PV Tech has not yet been able to confirm this detail, but is seeking comment from SunPower.
SunPower has already teamed with Apple in China, announcing plans to build two 20MW projects for the company earlier this year.
Apple is increasing its investment in renewable energy generation worldwide, with plans to power its entire operation in Singapore with solar revealed earlier this week.