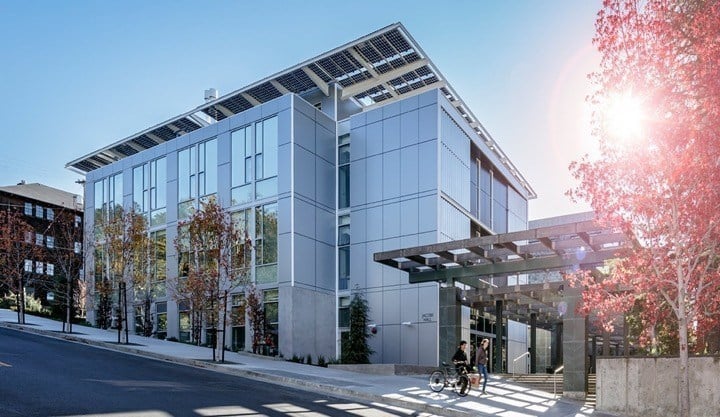 The University of California has used heterojunction (HJ) bifacial modules from manufacturer Sunpreme at its new facility at the Jacobs Institute for Design Innovation in the College of Engineering.
Sunpreme's double glass GxB310 modules using 60 bifacial solar cells with conversion efficiencies of 21.5% were deployed in a roof-top mounted configuration at UC Berkeley's Jacobs Hall facility built by installer, Sungevity.
"We chose Sunpreme bifacial PV Panels for their double glass technical solution, proven product reliability and outstanding aesthetics. Sunpreme has demonstrated that it is a reliable partner with innovative and high quality products, and professional customer support," said Andrew Birch, Sungevity's Chief Executive Officer.