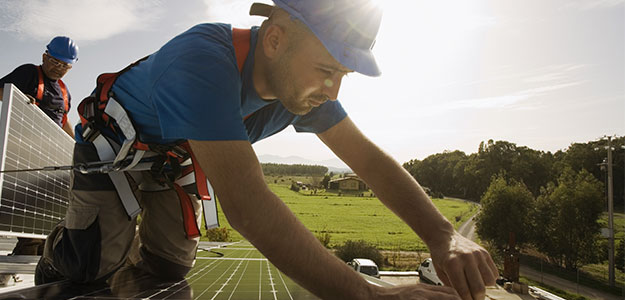 US dedicated residential PV installer Sunrun has reported a 23% increase in PV installations in the third quarter of 2016, bucking a slump in demand in the quarter and overall sluggishness in the sector this year.
Sunrun reported third quarter installations of 80MW, exceeding guidance of 72MW, a 23% increase on the previous quarter and 40% higher, year-on-year.
The company also guided fourth quarter installs at 80MW and had booked 79MW of planned installs in the third quarter. As a result, Sunrun restored previous full-year installation guidance of 285MW, up from a range of 270MW to 280MW.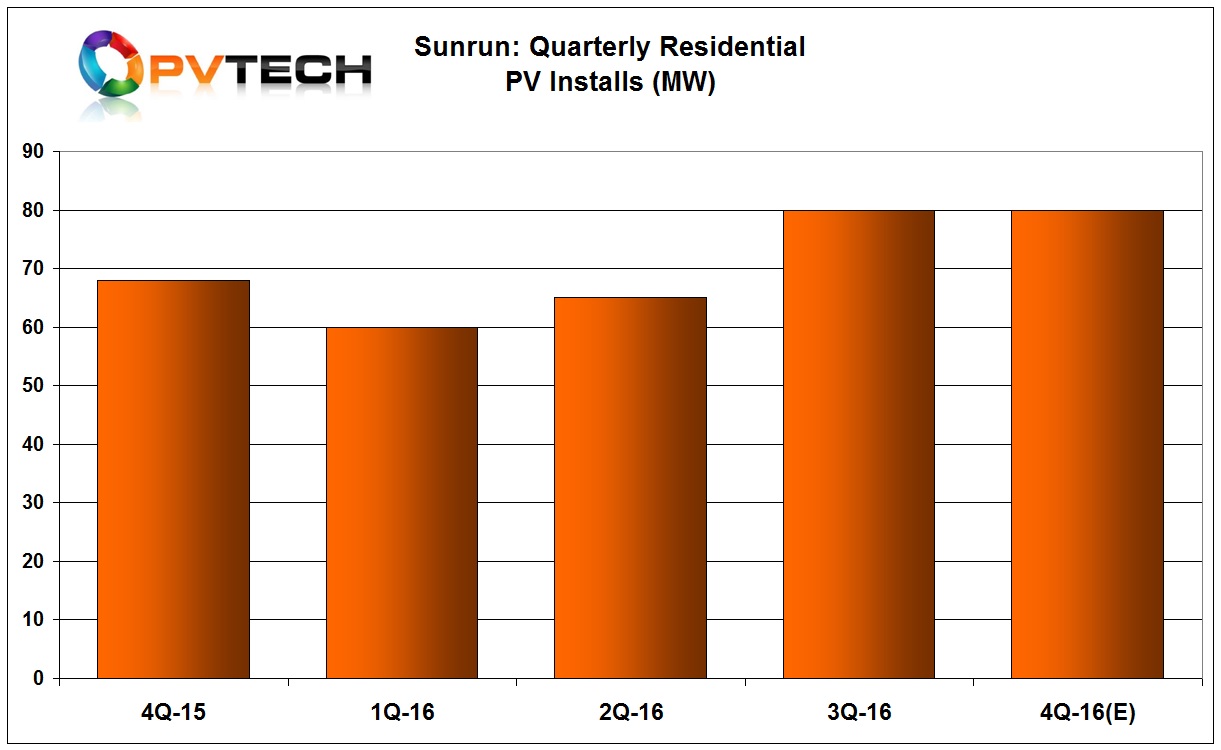 "We are pleased to deliver Q3 results that beat targets on customer installations, net present value and cost improvements, and to raise guidance slightly for the full year," said Lynn Jurich, Sunrun's chief executive officer. "We have achieved these targets by consistently executing our strategy of delivering the industry's most valuable and satisfied customer base, aligning our product offerings with customer demand and taking share in attractive markets. We are proud to partner with our growing base of customers to lead a transition to clean energy that will grow for decades to come."
Sunrun reported third quarter revenue of US$112.0 million, up US$29.4 million, or 36% from the third quarter of 2015. Operating leases and incentives revenue grew 36% year-over-year to US$43.2 million. Solar energy systems and product sales grew 35% year-over-year to US$68.9 million.
Management noted in its earnings call that its focus on specific aspects of the Californian market and multi-channel partner approach with local installers were behind the growth and market share gains.
"We far surpassed our initial forecast of bookings for BrightBox solar plus PV products with hundreds of orders and the terms of our supply agreement with LG for batteries would have been unimaginable just a few quarters ago," added Jurich in the earnings call.