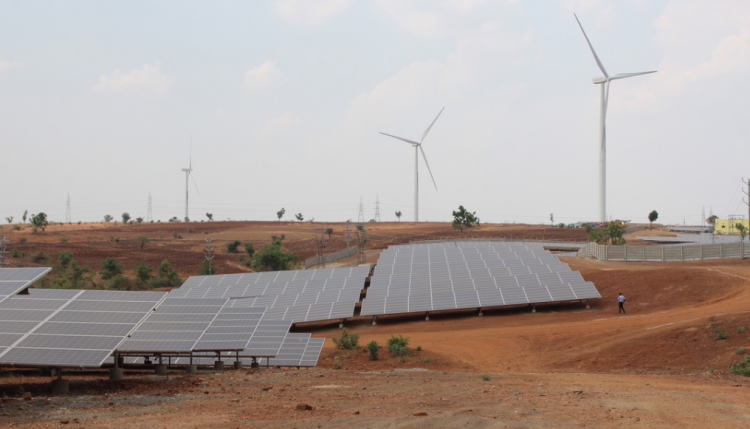 Wuxi Suntech Power has recently confirmed that that it provided PV modules to India's first solar-wind hybrid project in Kavithal, India, which was built by Hero Future Energies.
Suntech noted that it provided a total of 28.8MW of V series multicrystalline modules to the project. The company has been supplying modules to the Indian market since 2010.
PV Tech recently reported on the completion of India's first large-scale solar and wind energy hybrid project, which included an existing 50MW wind farm, combined with a new 28.8MW PV power plant.
The project's evacuation capacity would remain at 50MW, since to the primary aim was to handle grid-integration concerns around variable power coming from renewable energy in the Kavithal, Raichur District.