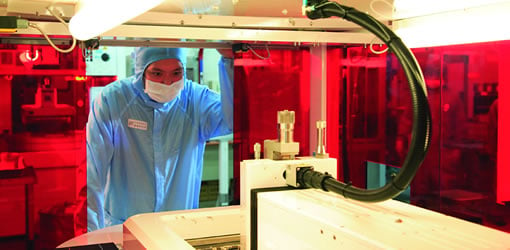 Neo Solar Power
Major solar cell producer Neo Solar Power (NSP) reported October, 2016 revenue of NT$1,123 million (US$35.7 million), up from NT$1,038 million (US$32.8 million) in the previous month, around a 9% month-on-month increase.
NSP sales collapsed 51.6% in August to US$20.05 million, due to a combination of reduced shipment volume as it relocated solar cell and module production equipment to a new facility in Vietnam and weak demand.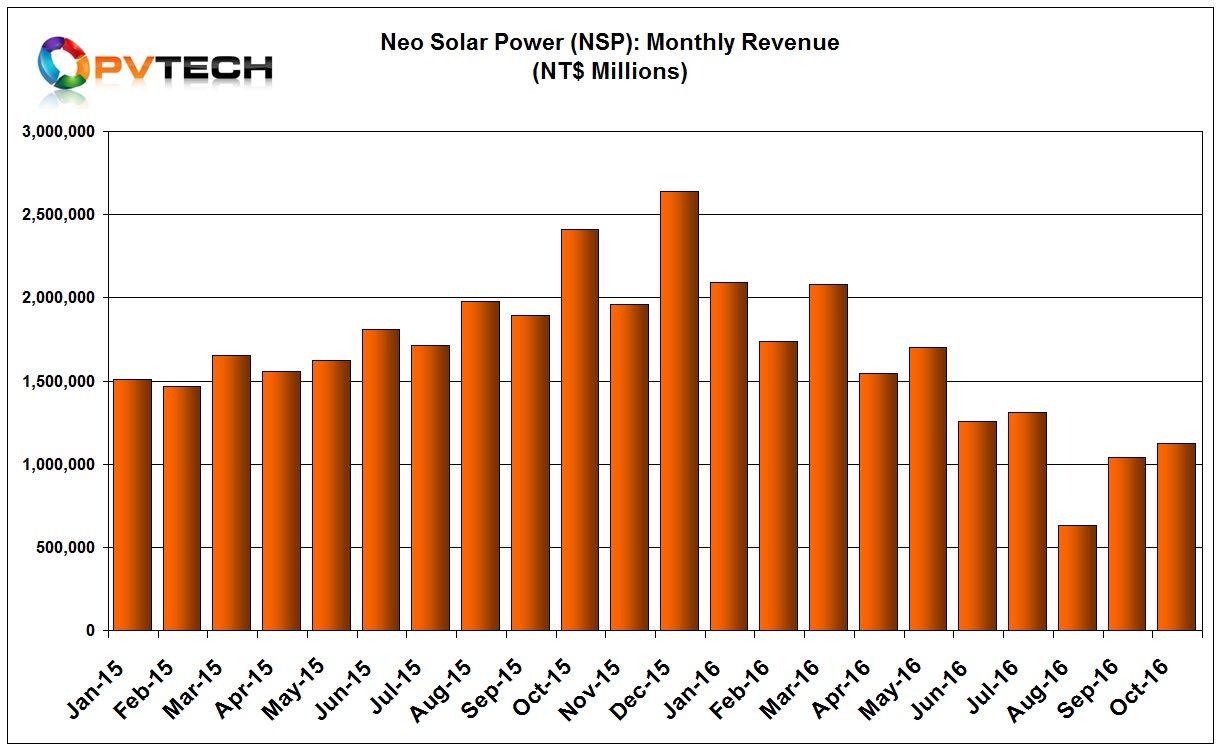 Gintech Energy
Merchant solar cell maker Gintech Energy also reported a slow but meaningful sequential monthly increase in sales in October, 2016.
Gintech reported revenue of NT$822 million (US$26.1 million), compared to NT$716 million in September, 2016, a 14.7% increase. However, revenue remains 41% down, year-on-year.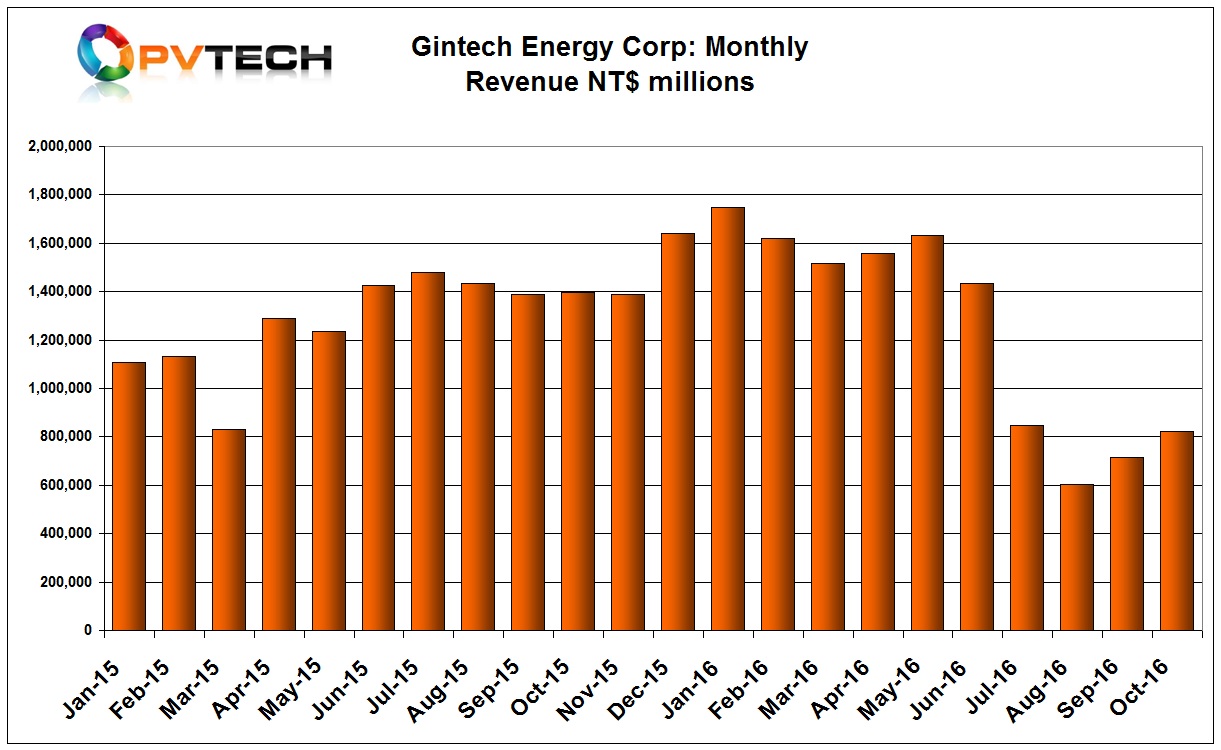 Solartech Energy
Merchant solar cell producer Solartech Energy Corp reported its first increase in revenue since June, 2016.
Solartech's sales in October were NT$461 million (US$14.6 million), up 2.6% from the previous month but still down 56.6%, year-on-year.