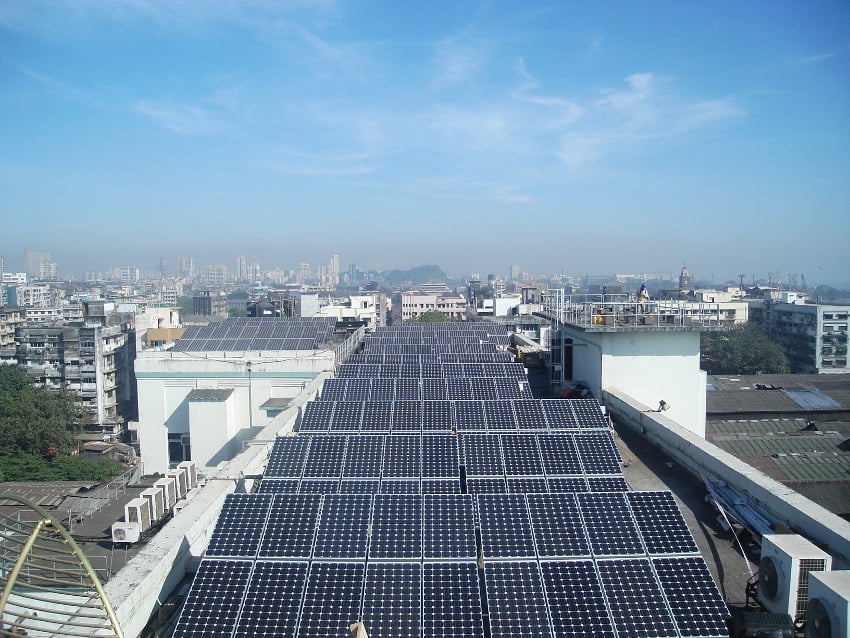 Tata Power Solar, a subsidiary of Indian firm Tata Power, has launched a complete residential rooftop solution across India.
The company has already installed some of the largest rooftop solar projects in India, mainly in the commercial and industrial (C&I) segment, including recently completing a rooftop system on the Mumbai cricket stadium of the Cricket Club of India.
The residential rooftop solutions are aimed at reducing diesel consumption in India thereby bringing cost savings. It expects annual savings of up to INR50,000 (US$690) for 25 years.
Praveer Sinha, MD & CEO, Tata Power, said: "We are happy to offer solar rooftop to generate easy and cost-effective solutions for the residential consumers. We urge all Delhi customers to take full benefit of this service."
Ashish Khanna, president, Tata Power (Renewables), said: "It is our endeavour to provide knowledge of commercial benefits as well as quality aspects of solar rooftop installation to our residential consumers. We are hopeful that with initiatives like these, when we not only offer cost-effective green energy but also help the consumer in energy conservation, we will achieve our company's objective of 'Lightening up Lives'."