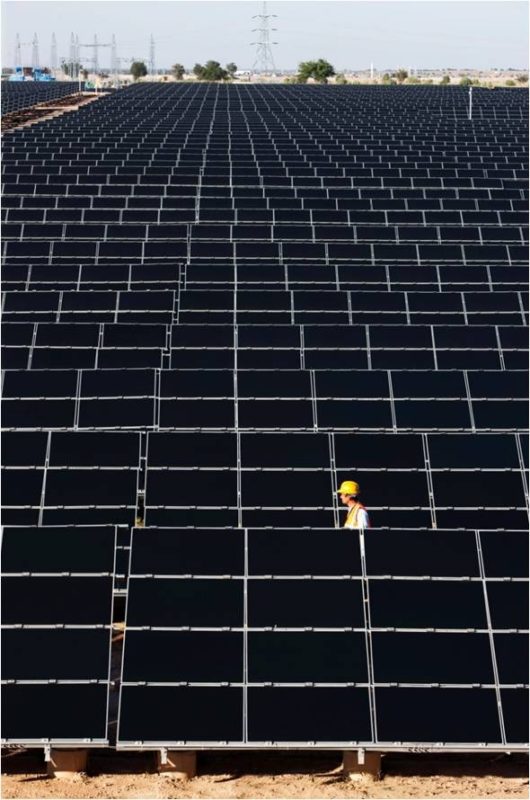 Indian energy firm Tata Power has completed its acquisition of Welspun Renewables Energy Private Limited (WREPL) and appointed Chetan Tolia as chief executive and executive director of WREPL, according to a Tata statement.
Tata Power Renewable Energy Limited (TPREL), a subsidiary of Tata Power, acquired a 100% shareholding in Welspun Renewables and its subsidiaries, accounting for the largest acquisition in the Indian renewables sector.
When the acquisiton plans were first announced in June, the price was labelled at US$1.4 billion, while Mercom Capital Group chief executive and co-founder Raj Prabhu said the deal was largely driven by the current environment of extremely low bidding in solar auction with Welspun having little appetite to participate in a low bid/low margin environment.
Welpsun Renewables' assets included 1,141MW of renewable energy projects with 990MW of solar PV and around 150MW of wind projects. Of this more than 1GW is operational and the rest is close to completion.
TPREL already operates 312MW of renewables capacity with another 400MW being implemented at present. Another 500MW are being transferred from Tata Power into TPREL via a court process. Including the acquisition, TPREL will then have a combined 2.3GW of renewables capacity, which it claims makes it the biggest renewables firm in India.
Prior to his appointment Chetan Tolia was chief human resources officer of Tata Power.
Anil Sardana, chief executive and managing director, Tata Power, said, "This acquisition will enable the company to deliver significant value for all stakeholders as most of the assets are revenue generating and operating assets. Tata Power can further enhance value of these assets with its operational experience and financial optimization. The acquisition is also a significant step towards attaining the company's objective of having non-fossil fuel based capacity up to 30-40% of its total generating capacity".