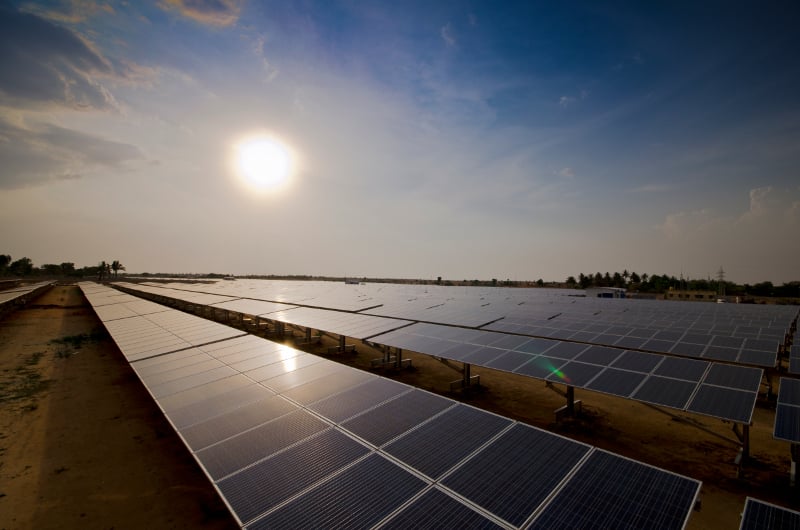 India's largest renewables company Tata Power Renewable Energy (TPREL) has installed a 15MW solar plant in the state of Telangana, while its parent company Tata Power has crossed 10.5GW of installed power capacity.
TPREL, a subsidiary of Tata Power, has now started commercial operations of the plant at Belampally, which it won through competitive bidding in Phase I of Telangana's auction process.
It was built over 32 hectares and involves an 18km transmission line. The plant will sell power under a 25-year power purchase agreement with the Northern Power Distribution Company of Telangana at a tariff of INR 5.72/kWh (US$0.086).
TPREL chief executive Rahul Shah said: "The synchronisation of the 15MW solar plant at Belampally in Telangana marks a significant milestone in our drive to grow our portfolio of clean and renewable energy generation. We are delighted to have a plant in Telangana, which recently topped the rankings amongst the states for ease of doing business."
Having acquired Welspun Renewable Energy last year, TPREL is in the process of implementing 400MW of renewables, with 932MW of solar and 847MW of wind already in operation as well as 120MW of waste heat recovery capacity. However, unconfirmed local reports this week suggested that Tata is looking to raise funds, possibly through the sale of a stake in its renewables arm.
This article has been revised to say that Tata Power has installed 10.5GW of total power capacity not just solar.