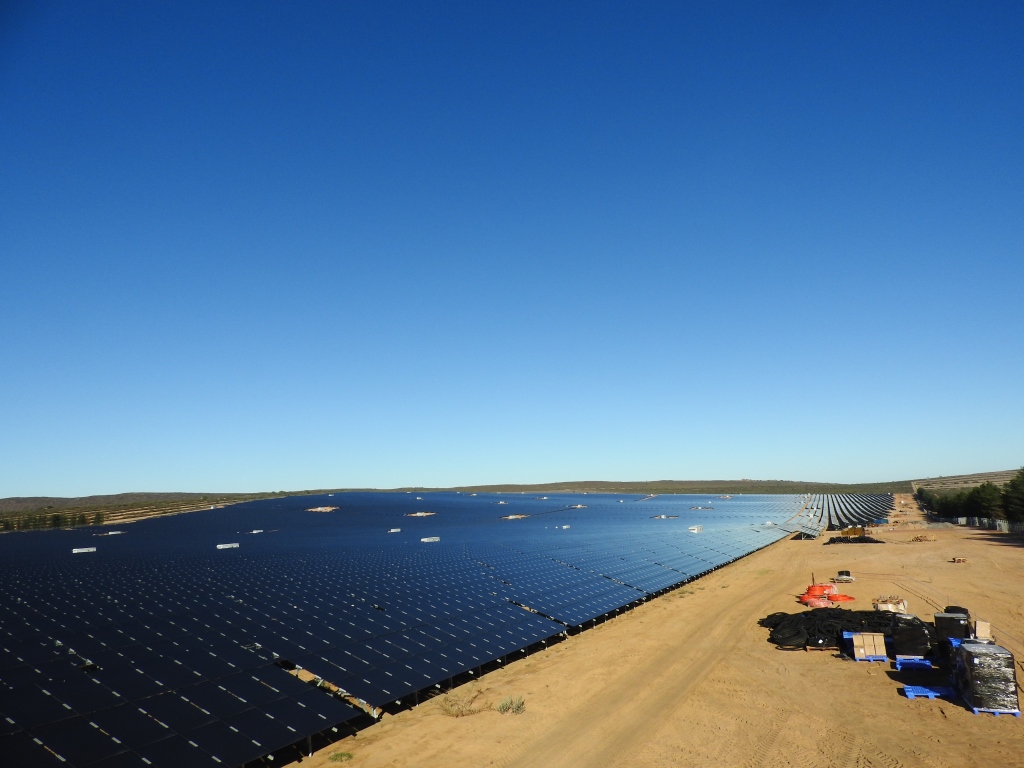 Italian smart energy company TerniEnergia announced that its South African subsidiary has completed the construction of a 82.5MWp PV plant, in Paleisheuwel, South Africa.
The plant is the first of two scheduled to be built on behalf of an unnamed leading Italian utility, under the company's initial announcement in August 2014.
The plant has been connected to the national grid managed by Eskom. As well as construction, the subsidiary, TerniEnergia Projects PTY Ltd has signed a four year renewable contract for O&M. The plant was actually completed ahead of schedule, and in compliance with the expected financial results, according to the company.
The plant is situated over 240 hectares in Paleisheuwel and is comprised of 611,000 PV panels, in varying capacities between 125Wp and 140Wp. The mammoth project required six separate subcontractors to manage the installation, which used 7 million kg of metallic carpentry and required 3,000 km of electric cables to be laid.
Now that the first plant is completed, the energy and waste management company will likely focus on developing the second plant as stipulated in the agreement with the Italian utility, to reach a total installed capacity of 148.5MWp in South Africa.
The company has been rapidly expanding its renewable energy reach; signing a JV to enter the Middle East market at the beginning of the year, and recently launching a solar PV-focused subsidiary in Mozambique.