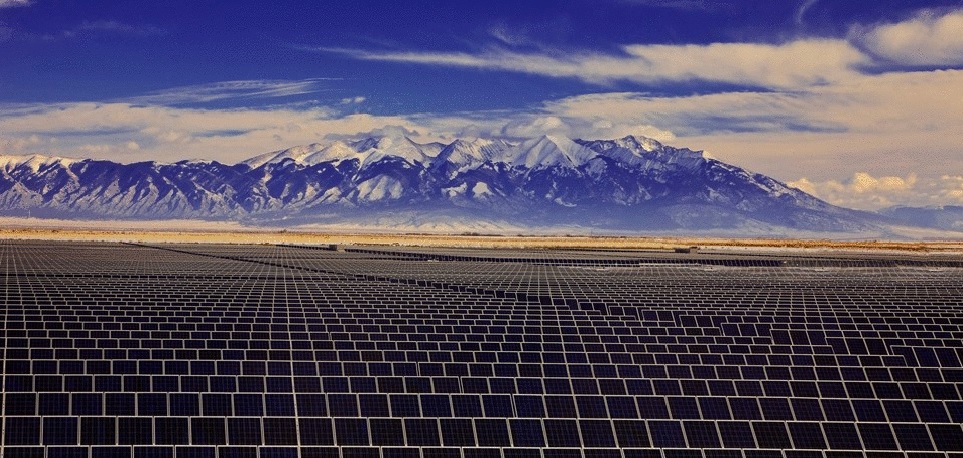 TerraForm Power, the US-centric yieldco of bankrupt renewables firm SunEdison, said it expected to be operating independently of its parent company by January 2017.
TerraForm had heavily relied on SunEdison for financial and asset portfolio services but the bankruptcy of the parent company has led to delays in reporting quarterly results and threat of de-listing, although TerraForm has until March 2017 to file financial reports.
The company said that it was implementing its own IT infrastructure and O&M (Operations and Maintenance) systems and was securing more third party service providers to support the independence drive.
Other programs underway included a retention plan for employees and plans to have directly employed key personnel by the beginning of 2017.
Financials
Despite unable to provide financial results, Terraform gave certain updates to its 2016 business performance. The company noted that it expected revenue to be in the range of US$664 million to US$679 million, up from US$470 million in 2015.
Net income would be negative US$105 million to US$145 million in 2016, compared to negative income of US$208 million in 2015. No estimate was given of cash available for distribution (CAFD), due to the SunEdison bankruptcy was the company noted CAFD would be substantially lower than the previous year.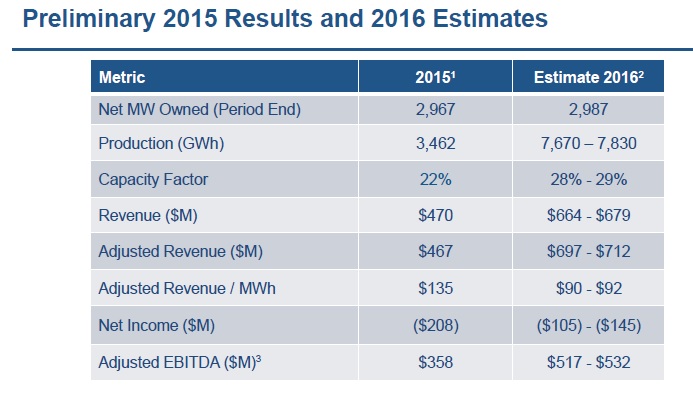 UK PV power plants sale
Terraform also highlighted that it was seeking buyers for its UK PV power plants which totalled 376MW, initially built by SunEdison.
The company had 2,987MW of solar and wind assets within its portfolio, compared with 2,967MW at the end of 2015. Production (GWh) in 2016 was expected to be in the range of 7,670GWh to 7,830GWh, up significantly from 3,462GWh in 2015.
The move to become independent is expected to support ongoing discussions with potential buyers of the yieldco.