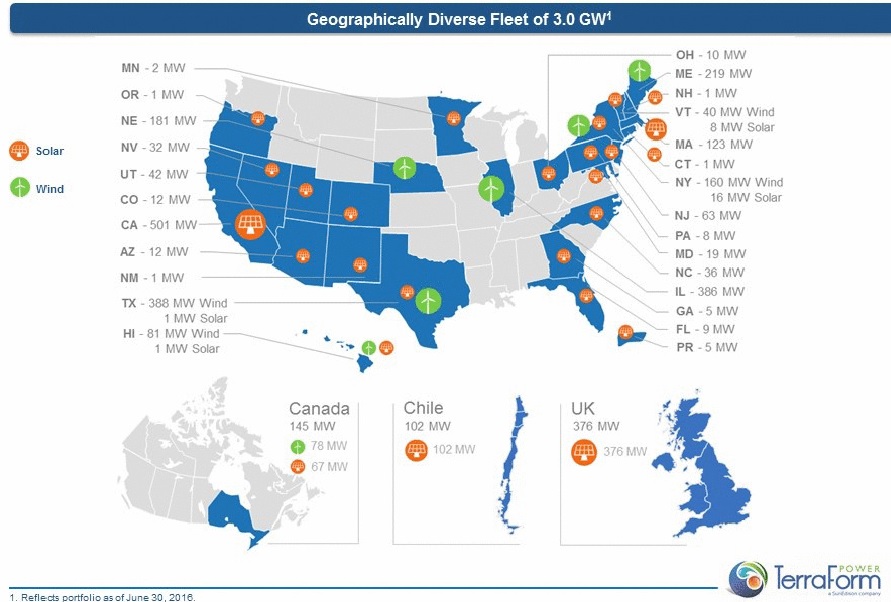 The primary yieldco of bankrupt renewables firm SunEdison has reported selected financial information for the fourth quarter of 2015 and first quarter of 2016, indicating continued losses and limited project dropdowns in the first quarter of the year.
TerraForm Power reported preliminary 2015 revenue of US$467 million to US$$473 million on an operating portfolio of around 3GW of solar (49%) and wind (51%).
The company reported a preliminary net loss of US$181 million to US$203 million, while adding almost 2GW (1,967MW) of operating assets in 2015.
Cash available for distribution (CAFD) amounted to US$224 million to US$234 million in 2015.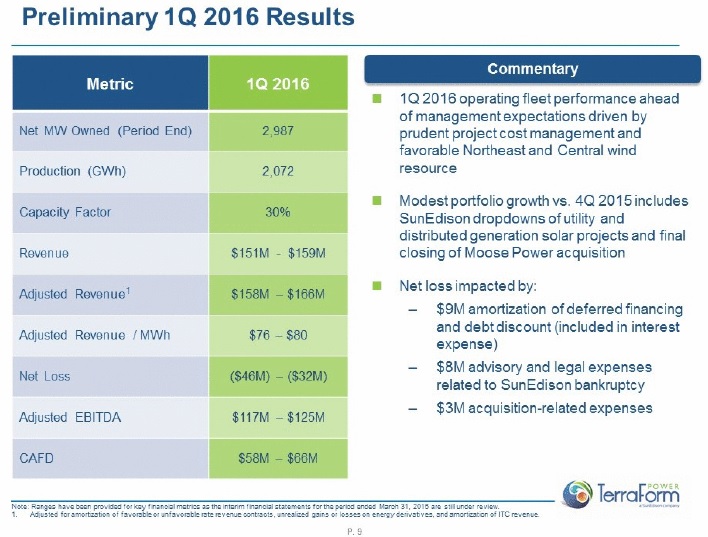 However, TerraForm Power noted 'modest portfolio growth' of around 20MW for the first quarter of 2016, primarily solar projects from SunEdison and a wind project acquisition (Moose Power). Total operating portfolio at the end of the first quarter was 2,987MW.
Preliminary first quarter revenue was US$151 to US$159 million with a net loss expected of US$32 million to US$46 million. CAFD was said to be US$58 million to US$66 million in the quarter.