Tesla has made an offer to acquire SolarCity.
The company announced overnight that it had made a stock swap offer at a ratio that would give SolarCity shareholders a 21-30% premium.
In a letter to SolarCity CEO Lyndon Rive, Tesla founder Elon Musk's cousin, Tesla said:
The board of directors of Tesla is excited at the prospect of a potential combination of SolarCity's business with Tesla. We believe that the possibilities for product, service and operational synergies would be substantial, and that a combination would allow our companies to build on our respective core competencies and remain at the forefront of delivering innovative approaches for sustainable transportation and energy. We believe that a combination would generate significant benefits for stockholders, customers and employees of both Tesla and SolarCity.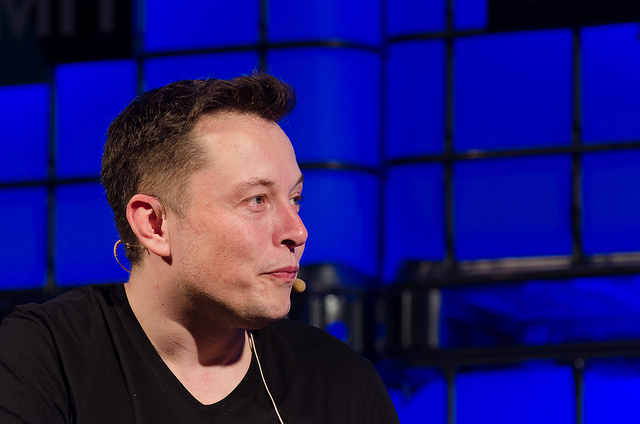 A blog post on the Tesla website provided more details on the proposed integration of the two companies:
Tesla's mission has always been tied to sustainability. We seek to accelerate the world's transition to sustainable transportation by offering increasingly affordable electric vehicles. And in March 2015, we launched Tesla Energy, which through the Powerwall and Powerpack allow homeowners, business owners and utilities to benefit from renewable energy storage.
It's now time to complete the picture. Tesla customers can drive clean cars and they can use our battery packs to help consume energy more efficiently, but they still need access to the most sustainable energy source that's available: the sun….
We would be the world's only vertically integrated energy company offering end-to-end clean energy products to our customers. This would start with the car that you drive and the energy that you use to charge it, and would extend to how everything else in your home or business is powered. With your Model S, Model X, or Model 3, your solar panel system, and your Powerwall all in place, you would be able to deploy and consume energy in the most efficient and sustainable way possible, lowering your costs and minimizing your dependence on fossil fuels and the grid.
We would be able to expand our addressable market further than either company could do separately. Because of the shared ideals of the companies and our customers, those who are interested in buying Tesla vehicles or Powerwalls are naturally interested in going solar, and the reverse is true as well. When brought together by the high foot traffic that is drawn to Tesla's stores, everyone should benefit.
We would be able to maximize and build on the core competencies of each company. Tesla's experience in design, engineering, and manufacturing should help continue to advance solar panel technology, including by making solar panels add to the look of your home. Similarly, SolarCity's wide network of sales and distribution channels and expertise in offering customer-friendly financing products would significantly benefit Tesla and its customers.
The proposed deal has been met with a mixed reaction. Credit Suisse analyst Patrick Jobin has predictde "resistance" from Tesla shareholders and warned of potential governance issues.
Speaking on a conference call on the deal, Musk said he "wished the deal could have been done sooner" and that he certainly didn't think it was happening too early.
Discussing the operational benefits of the deal, Musk said the integrated PV, storage and EV offering could be perfected with all components brought in-house.
"It means we can sell more from the same store. It also means we can install more in one visit instead of making two or three. I don't know what percentage that improvement will be but it will be material."
He also clarified that there will be no exclusivity with Tesla products and SolarCity panels and that they were not going to shut out other suppliers. "We're not looking to be a jerk to other solar companies."
Tesla offers to buy @solarcity https://t.co/STRxghwn7U Would be first $multi-billion renewable/EV combo. More #writingonwall for Big Oil.

— Jeremy Leggett (@JeremyLeggett) June 22, 2016