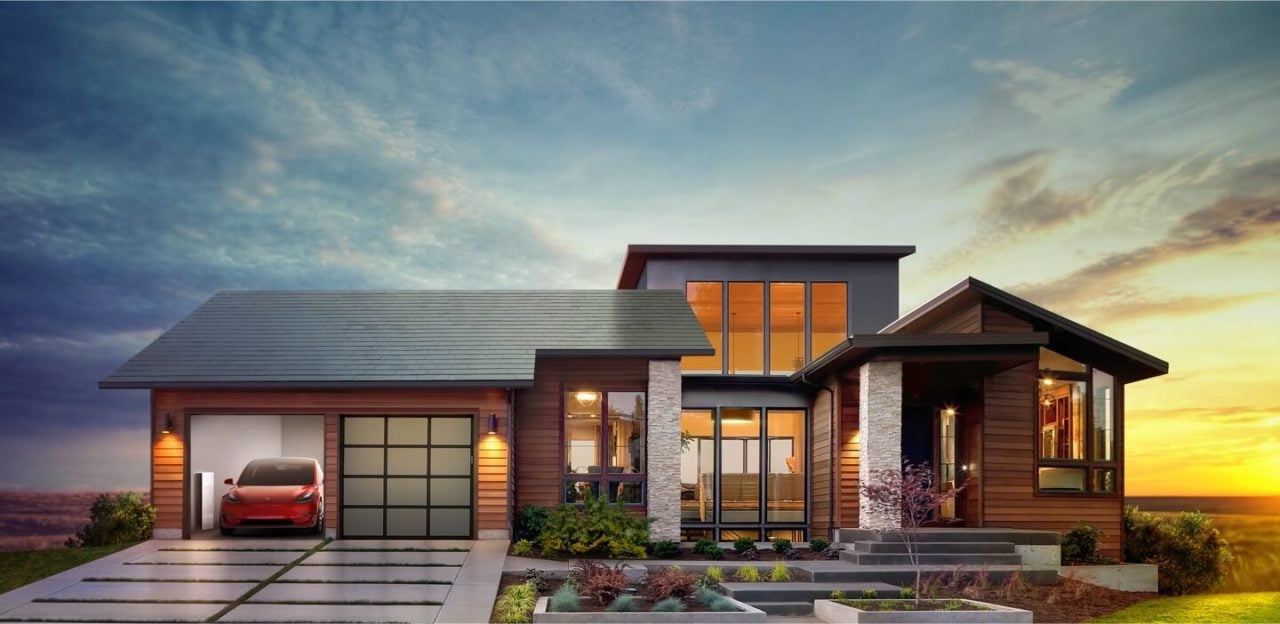 In reporting second quarter 2019 financial results, Tesla's solar installations reached a new record low, while its 'Powerwall' and 'Powerpack' energy storage products set a new deployment record.
Tesla's retrofit solar installations plummeted to only 29MW in the second quarter of 2019, down from 47MW in the previous quarter, then a new low for the company.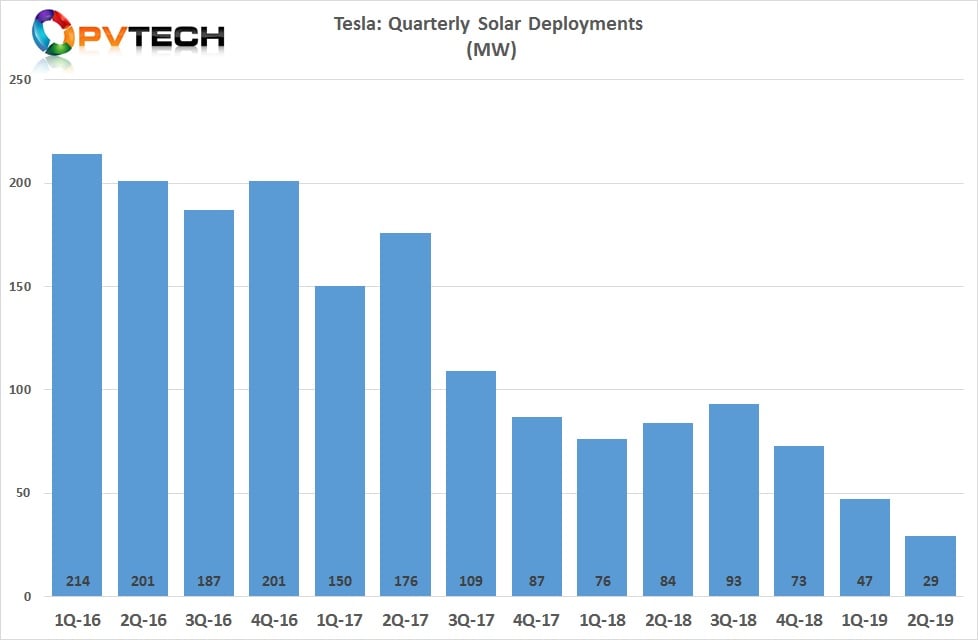 The reason for the 40% quarter-on-quarter decline in solar installations remained unanswered in Tesla's Update Letter, which provided the slimmest narrative on its Energy division, since acquiring SolarCity in late 2016.
"We are in the process of improving many aspects of this business to increase deployments," read Tesla's Update Letter for the reporting period.
In stark contrast, Tesla reported that it's Powerwall and Powerpack deployments increase by 81% in the second quarter of 2019, achieving a record 415MWh. This comes after being capacity constrained at Gigafactory 1 through 2018 and a complete stop in production allocation of energy storage products to meet EV Model 3 demand.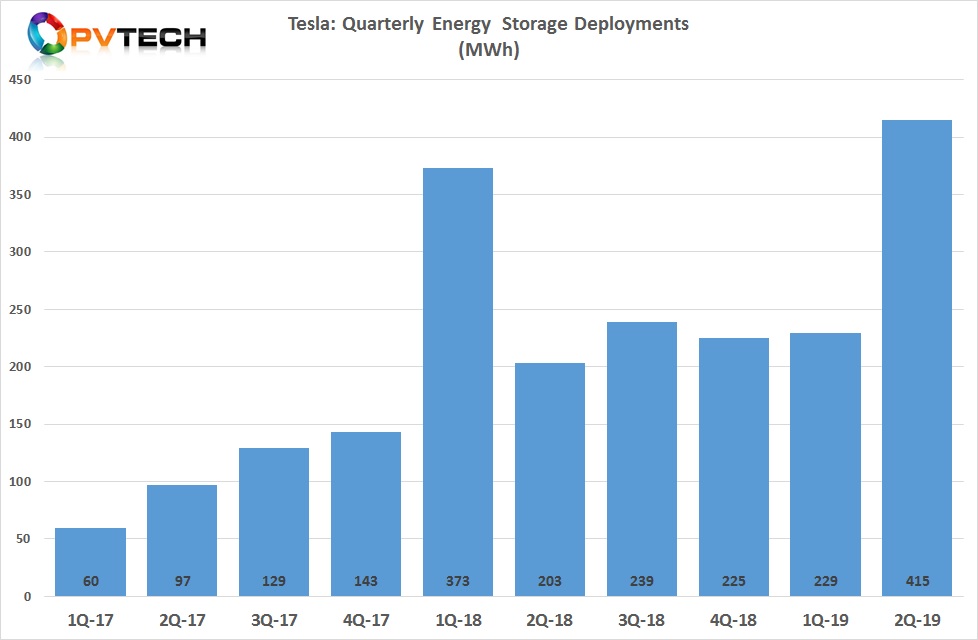 Tesla noted that its Powerwall product, primarily for residential applications had cumulative installs that had surpassed 50,000 site locations in the reporting quarter.

During Tesla's earnings call with financial analysts, Tesla's management noted that battery cell production volume had continued to ramp in-line with the production ramp rate, reducing capacity constraints that enabled the surge in energy storage installs. This was all said to be due to a new storage system module line, designed by Tesla Grohmann that entered production.

Due to the significant upswing in energy storage deployments, offset by the heavy decline in solar installations, the Energy division revenue reached US$368.2 million, up 13%, quarter-on-quarter but down 2% from the prior year period.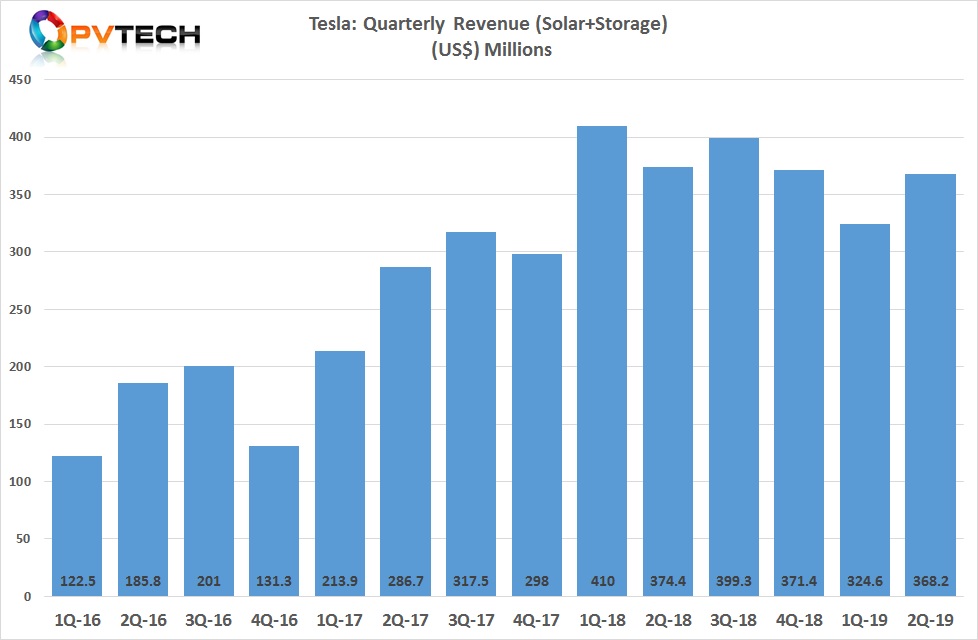 Energy division gross margin in the second quarter of 2019, increased to 11.6%, compared to only 2.4% in the previous quarter, while lower than the 11.8% gross margin set in the prior year period.
The company did not provide any guidance for solar or energy storage for the third quarter of 2019.