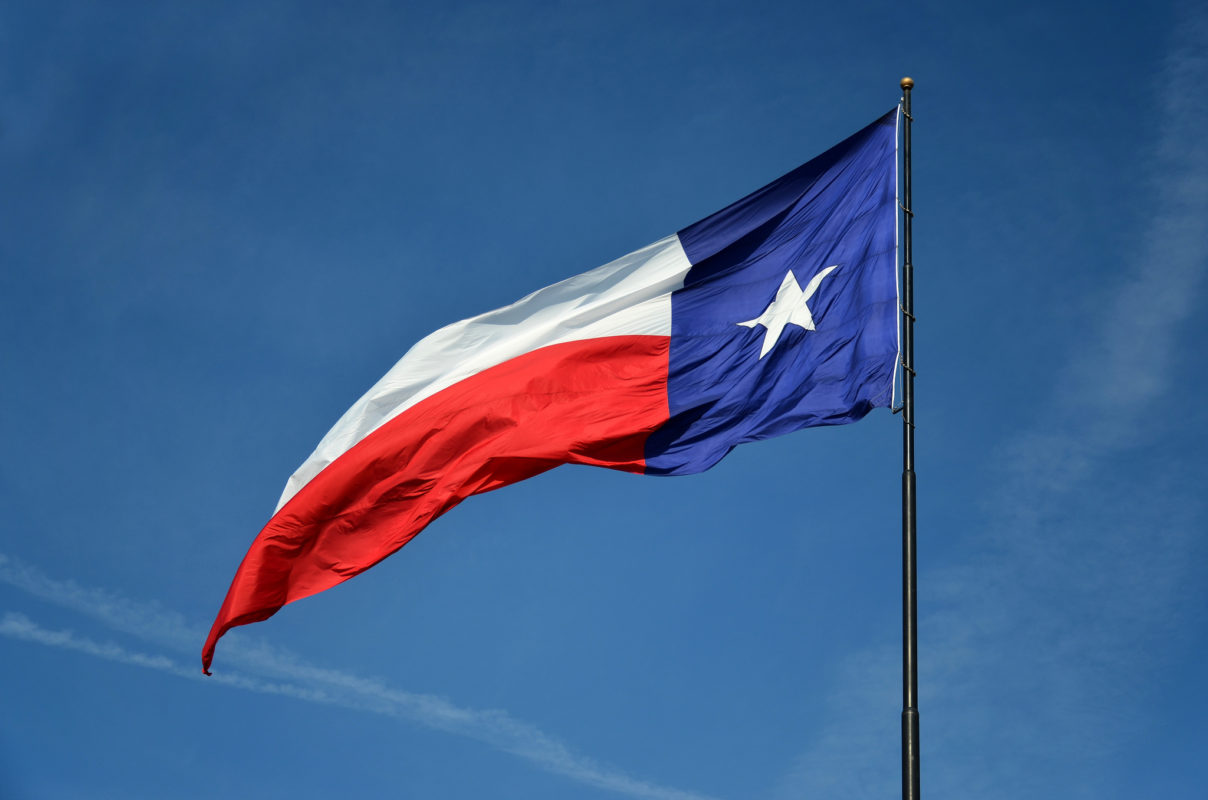 Texas is rapidly emerging as a frontrunner for utility-scale solar growth in the US, according to various reports.
US Solar Market Insight, Q2 2016, compiled by GTM Research and the Solar Energy Industries Association (SEIA) explains how the Lone Star state has secured a top 10 ranking nationwide for its 566MW of installed solar capacity. Texas is therefore producing enough solar energy to power 61,000 homes. The report only forecasts developments to go up from here; as the total solar capacity in the state is predicted to more than double this year alone. Over the next five years, Texas is expected to install more than 4,600MW of solar – following closely behind California – which has been the nation's clear headliner for solar developments thus far. Of the 4,600MW forecast to be installed by the end of the decade, 4,000MW will be utility-scale.
"Texas is entering a period of unprecedented solar growth, dominated by a massive uptick in utility-scale solar deployment across the state," said Tom Kimbis, SEIA's interim president. "This strong demand for solar energy is generating thousands of well-paying jobs for Texans, hundreds of millions of dollars in economic benefits, and providing customers with another option for meeting their electricity needs. And the best part – this solar boom is just beginning."
ERCOT solar predictions
The Electric Reliability Council of Texas (ERCOT), the entity that manages the electricity of some 24 million Texans, representing about 90% of the state's electric load, posted a roadmap of the state's electricity activity over the next 15 years.
ERCOT's report extrapolated potential bulk power purchases from 2017 to 2031 under a range of different scenarios, including low gas prices, high economic growth etc. In all seven separate scenarios, solar power emerged as a clear economic winner within the state.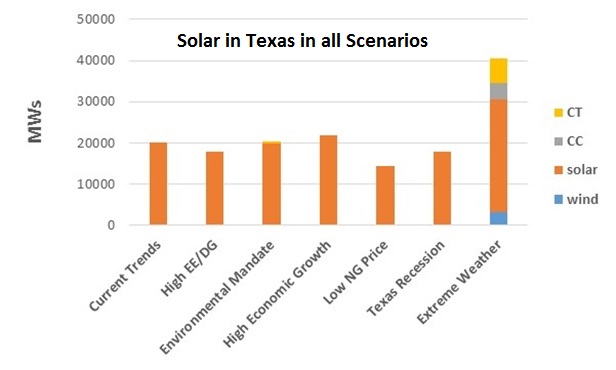 The ramifications of both this, and the exponential utility-scale solar deployment, cannot be understated, given that in Texas, competition to supply electricity is unfettered. The results concluded by ERCOT indicated that the price of solar has fallen low enough to potentially beat the cost of other new energy plants.
"I think what sets Texas apart is the combination of the open deregulated wholesale market and the ease with which new technologies can connect to the grid," said Warren Lasher of ERCOT in a reported statement.
Right now, solar provides less than 1% of Texas' total electricity. ERCOT forecasts however that if current trends continue, the 17% of power will come from solar by 2031. Today in the state there are nearly 500 solar companies distributed throughout the value chain, employing more than 7,000 people. In addition, Texas is home to its own advanced cell/module manufacturer Mission Solar.
"This is a model, this is not a crystal ball," said Lasher in a reported statement. "What is striking though, is, that, solar is coming through as a competitive resource in all of the different scenarios. Is it going to be the only thing that gets built in ERCOT going forward? I think that's probably a stretch."
However, what the ERCOT report, and the roadmap by GTM Research and SEIA show is that solar energy has reached a crucial tipping point and is scheduled for an impressive energy future.