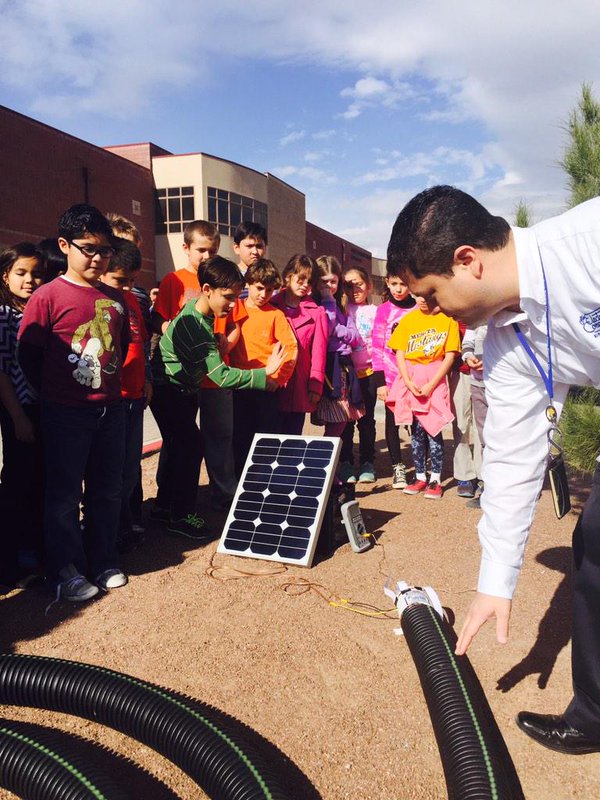 Texas and New Mexico-based utility El Paso Electric (EPE) has eliminated coal generation from its portfolio to concentrate on utility-scale solar and a community solar programme.
Just two years ago, the company said its future energy supply would come from a mixture of natural gas plants and utility-scale solar after connecting the 50MW Macho Springs PV plant and doubling its utility-scale solar capacity.
EPE has now sold its 7% ownership of the coal plant known as Four Corners Generating Station, located near Farmington, New Mexico, after deciding not to extend its 50-year contract due to uncertainty over the economic and environmental impacts. The utility continues to utilise energy from the Palo Verde Nuclear Generating Station in Arizona, gas plants and solar.
It will also launch a new Community Solar Program in 2017, pending regulatory approval, which will allow EPE customers to subscribe to solar energy from a local facility in east El Paso County.
Al Armendariz, deputy regional director of the Sierra Club's Beyond Coal Campaign, said the move was important in realising Texas and New Mexico's renewable energy potential and attempting to mitigate the impact of climate change, which is already seeing worsening droughts and the drying up of the Rio Grande.
EPE chief executive Mary Kipp said: "This decision was not only the best environmental decision for our community, but it was also beneficial financially for all of our customers. El Paso Electric has a firm commitment toward providing safe, reliable, and clean energy that is also cost-effective, and as we analyzed our production of electricity, we began to see the ways in which we could make efficient use of new technologies that would be more economically viable for our operations."
In similar efforts in June, California utility Pacific Gas & Electric Company (PG&E) said it plans to increase investment in renewables, storage and energy efficiency beyond its current state mandates while simultaneously phasing out its nuclear power activity in California by 2025.