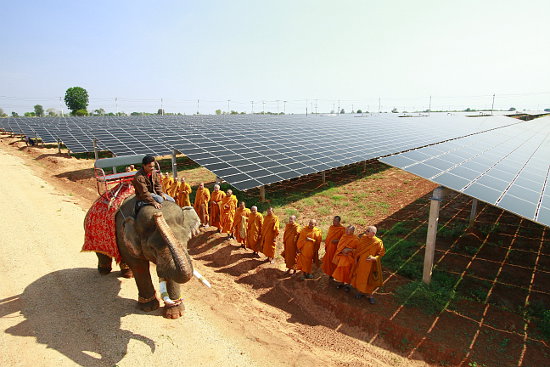 Solar PV (photovoltaics) penetration in emerging markets is rapidly expanding as system costs continue to fall, according to Bloomberg New Energy Finance (BNEF) annual Climatescope survey.
BNEF claimed that in 2016, a total of 34GW of new solar installations came on line in 71 emerging market countries studied by BNEF, up from 22GW in 2015 and just 3GW said to have been installed in 2011.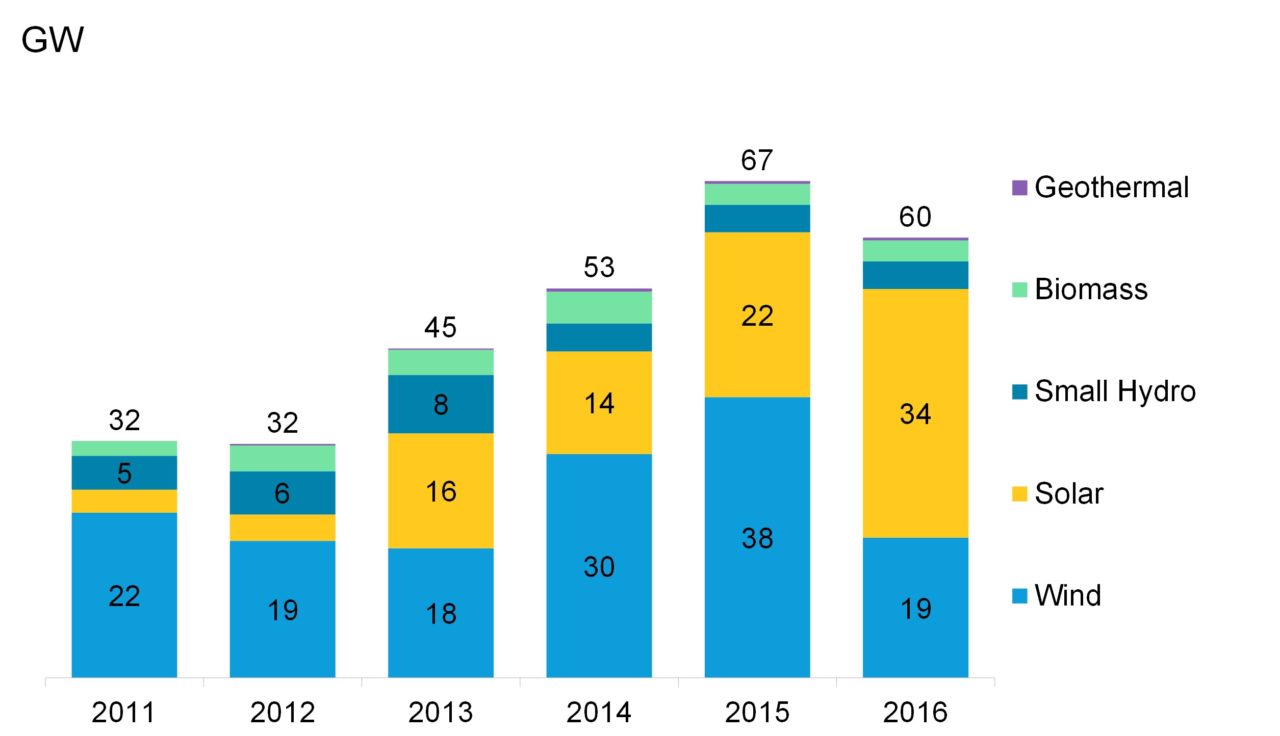 Total cumulative solar capacity installed was said to have increased by 54% year-on-year and has more than tripled in the last three years. Capacity added in 2016 could have met the total annual electricity demands of 45 million homes in India, or of every home in Peru or Nigeria.
Overall, solar was said to have accounted for 19% of all new generating capacity added in Climatescope countries in 2016, up from 10.6% in 2015 and 2% in 2011.
Key countries in 2016 were India, which added 4.2GW, while Brazil, Chile, Jordan, Mexico, and Pakistan and nine other nations experienced doubling or higher growth rates.
"The massive drop in photovoltaic module prices we've seen over the last several years continues to reverberate through developing countries," said Ethan Zindler, Head of Americas for BNEF. "It's creating opportunities ranging from multi-million dollar projects that serve the grid, to small-scale installations that enable farmers to boost their yields through better irrigation and to connect to the Internet."
However, BNEF regards China as an emerging country and claimed solar installations in 2016 reached 27GW, the largest market in the world for solar. Official Chinese figures put installations at 34.54GW for 2016.