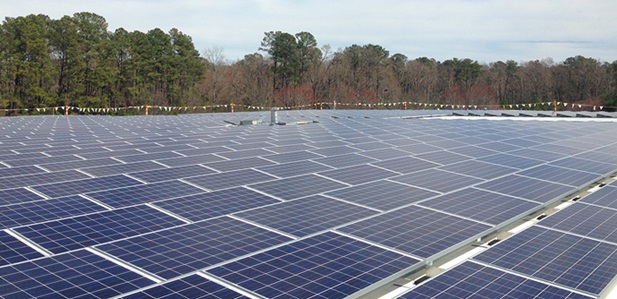 Hundreds of local jobs are set to be created due to the construction of three Dominion Virginia Power PV plants in Virginia. In order to fill these positions, Dominion's construction contractor, Amec Foster Wheeler, expects to host job fairs in Powhatan and Charlottesville.
Amec Foster Wheeler is searching for electricians, general laborers, carpenters, solar panel installers and heavy equipment operators. The three projects — to be located in Isle of Wight, Louisa and Powhatan counties — will employ around 800 workers during their construction phase, which is expected to last six months.
These three PV installations received approval from the State Corporation Commission (SCC) on June 30.
During the construction phase, Virginia is expected to see an economic boost of US$74 million from the 2015 planning phase to the 2017 completion of the projects. All three sites are expected to be completed and operational by the end of 2017.
Dominion Virginia Power filed an application to the SCC for the development of the three projects back on 1 October 2015. The three projects will have a combined generation capacity of 56MW. In their application to the SCC, Dominion Virginia Power noted that the three projects are expected to cost US$129.5 million.