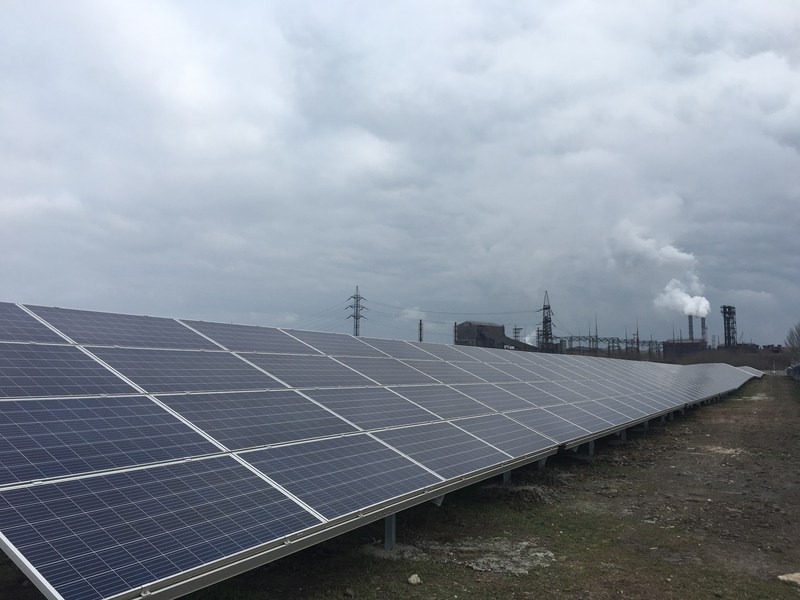 TIU Canada has commissioned a 10.7MW PV project located in Nikopol, Ukraine, standing as the first investment from the Canadian side of the Canada-Ukraine Free Trade Agreement (CUFTA).
Construction of the solar project, located on the territory of the Nikopol FerroAlloy Plant, began in late May and represents a total investment of US$12.4 million.
The installation is comprised of 32,304 PV panels and 392 inverters. More than 105km of cables were utilised during the station's construction, with the site developed over 15 hectares of land.
The Ambassador of Canada to Ukraine, Roman Waschuk, said: "This is an important example of how the Canada-Ukraine Free Trade Agreement deepens commercial and investment relationships. The Embassy has been pleased to support TIU Canada's important work in Ukraine, and we look forward to facilitating expanded investment from TIU Canada and other investors in 2018.
"Sustainable energy to help deal with climate change is a priority for Canada as the chair this year of the G7 nations. Here we see real Canadian backed climate action for Ukraine and the world".
Konstantin Gura, representing the State Agency for Energy Efficiency and Energy Savings of Ukraine, added: "This project is fully funded by Canadian investors and that demonstrates the effectiveness of the green energy stimulation mechanism which currently exists in Ukraine. This mechanism ensures that feed-in tariffs are fixed in Euros until 2030, and starting from last year, the opportunity to sign long term power purchase agreements valid through 2030 have been introduced."